Nestled in the hills of northern Maryland, Hilltop Farm offers a tranquil setting with beautiful pastures, riding trails, and a world-renowned training center. The property's history is unique with the oldest buildings on the farm dating to the late 1700's/early 1800's and its roots were agricultural based. However, there were also decades where the property served as a church camp and many in the local communities have fond memories of their summers at Hilltop.
In 1989, Jane MacElree purchased the 400+ acres that now comprise Hilltop Farm. Construction for the Main Training Barn began and many of the camp buildings, including the original gymnasium, were renovated. Broodmares, breeding stallions, and training horses were moved onto the farm and the doors officially opened in September 1991.
Select Breeders Services moved their headquarters to Hilltop Farm in 1993 which coincided perfectly with the expansion of the breeding services and stallion offerings through Hilltop. In the years that followed, the acquisitions of Riverman and Contucci firmly established Hilltop Farm's position as one of the most prominent stallion stations in North America.
More than twenty-five years after its inception, Jane's enthusiasm and commitment to Hilltop Farm remains as strong as ever. Jane has always focused not only on the horses, but also on the people connected with them and it has been that team approach that has formed the foundation of Hilltop Farm's position as a leader in the US sport horse industry.
The team that stands behind Hilltop Farm is comprised of an energetic, dedicated group of people.  Our core consists of longtime staff, many of whom have been active in different facets of Hilltop's programs over their time at the farm.  The newer staff and interns bring fresh ideas and enthusiasm each year and the commitment to ongoing education and development of all our staff is a key focus. 
There is no doubt that our team includes many beyond our staff.  Our horse owners, breeders, veterinarians, farriers, and other professionals are an equally important part of our success and the health and happiness of the horses here at Hilltop Farm.  We are thankful for these long-term partnerships that contribute to our team.  Today, we continue our mission to provide the very best in our programs and customer experiences and invite you to join us at Team Hilltop.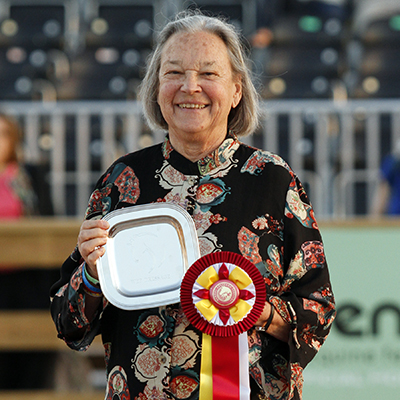 Jane MacElree
President/Owner
Jane's dream for Hilltop Farm was to have a world-recognized sporthorse breeding and training center. That vision is what shapes the direction of Team Hilltop still today. Jane will often be seen at horse shows and inspections cheering on her own horses, as well as those of our clients. Her enjoyment and pride in the success of each horse and rider is infectious.
Ann Hill
Jane's Daughter
Ann started riding at nine years of age. She became very active in the horse world joining Sunny Hills Pony Club in Delaware and becoming a C2 Pony clubber among her many other horse activities. Ann continues to ride and compete in local hunter/jumper shows and is an active volunter with Thorncroft.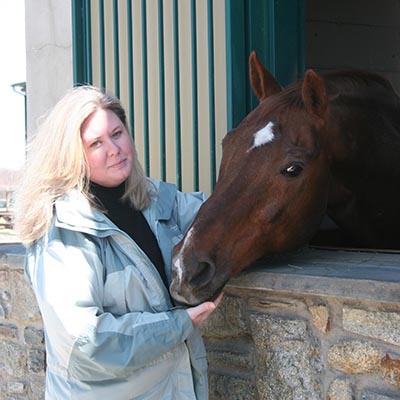 Natalie DiBerardinis
Managing Director
Natalie's history with Hilltop Farm reaches back to 1998 when she first worked here.  After a number of years specializing in marketing and event management, she returned to Hilltop in 2007.  Actively involved throughout the industry, Natalie serves on the Board of the Mid-Atlantic Hanoverian Breeders,  is a member of the KWPN-NA Stallion Committee, is a member of the NA Stallion Sport Test committee, is Chair for the AHS Inspection Committee, is Vice-President for the US Sport Horse Breeders Association, and is Co-Chair on the USDF Sport Horse Committee.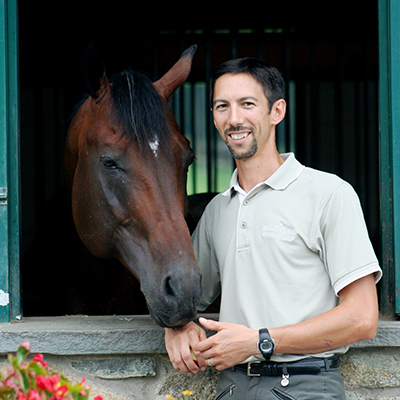 Michael Bragdell
Training Director
Originally from Sweden, Michael joined the Hilltop team in 1995. He is well-known for his success with young horses and has twice won the USEF Four-Year Old National Championships and three USDF Dressage Final Championships on horses he started. Michael is a USDF Bronze, Silver, and Gold Medalist and is a USDF Certified Instructor.  He serves as a Presenter for the USDF Sport Horse Prospect Development Forums and in 2017 was accepted into the USEF Development Program with Qredit & Sternlicht.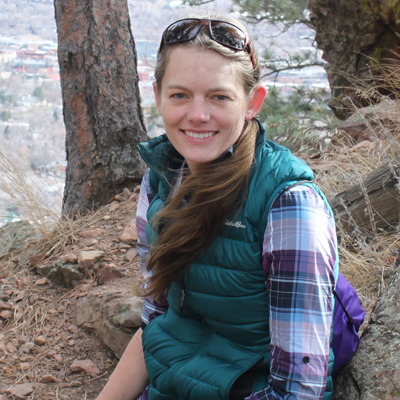 Holly Fisher
Operations Director
Holly brings years of experience managing large-scale operations across the country. Originally joining the Hilltop Team in 2008, she managed the horse care and events at Hilltop for many years before taking a hiatus from the horse world to manage international outdoor and educational events across the US. In 2017, she returned to her home at Hilltop as the Operations Director.
Bryan Harnish
Grounds Director
Bryan joined the Hilltop Team in 1991 and has been maintaining the property ever since. He keeps all the equipment running smoothly and sees that the grounds and buildings are kept beautiful for all to enjoy.  We have not found much in over 25 years that he cannot fix!  Bryan is an avid hunter and woodworker in his spare time and enjoys several trips to Florida each year.