---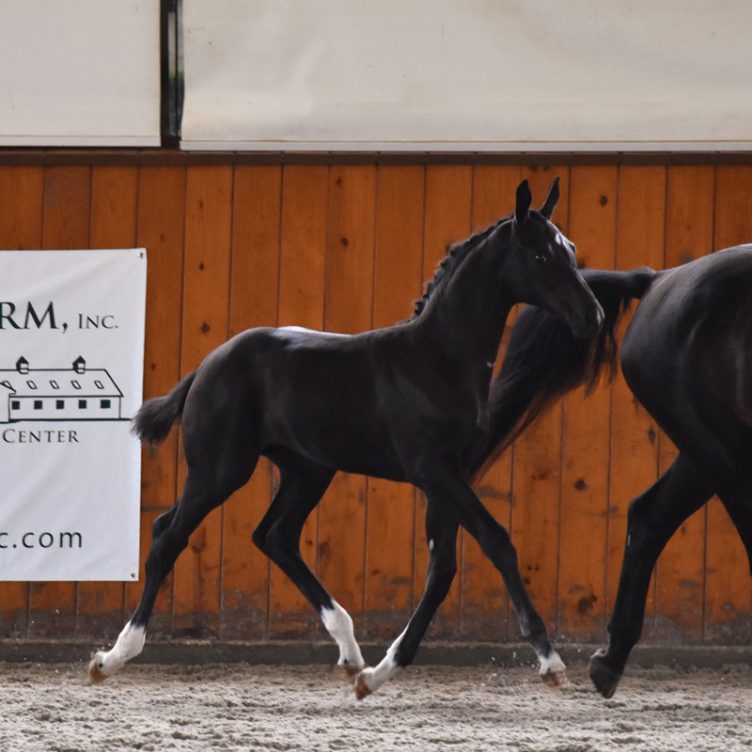 July 4, 2020
*Times & Order Subject to Change Depending on Entry Numbers*
8:45 am-      Stallion Owner's Meeting
9:00 am-      Stallion Presentation & Mare Performance Testing
                          – In-Hand & Free-Jumping (stallion/mares perform individually)
                          – Undersaddle (stallions/mares perform in separate groups)
12:30 pm-    Lunch
1:30 pm –      Stallion & Mare Performance Announcements
2:15 pm –       Young Horse Futurity
                          – Two- Yr-Old Colts/Geldings
                          – Two-Yr-Old Fillies
                          – Yearling Colts/Geldings
                          – Yearling Fillies
 July 5, 2020 
*Times & Order Subject to Change Depending on Entry Numbers*
9:00 am – Mare Inspection
                       – Non-Hanoverian Mare Inspection (followed by walk ring)
                       – Hanoverian Mare Inspection (followed by walk ring)
11:00 am –    Foal Presentation 
12:30 pm-     Lunch
1:30 pm- Foal Presentation, Cont.
                       – Foal Walk Ring
                       – Foal & Yearling Branding
Horse Registration Categories
Mare Studbook Inspection: All mares who meet the necessary pedigree requirements according to the AHS/ARS and are three years and older may register for this class to enter the AHS/ARS studbook. A mare must be approved in the AHS/ARS studbook to have her foal registered. If a mare has not already been inspected in the AHS/ARS studbook but would like to perform her Mare Performance Test (MPT) or have her foal registered, then she may enter both the mare inspection and MPT and/or foal inspection at the same site inspection.  
Performance Testing: All mares 3 years and older who are accepted in the AHS/ARS mare studbook (or are being presented for studbook at Hilltop's inspection as well) are eligible for performance testing. AHS/ARS registered geldings 3 years and older are also eligible. The mare or gelding will be free jumped and ridden undersaddle.
Foal Inspection: All current year foals may participate in the foal inspection. Each foal's dam must be entered in the AHS/ARS studbook and the sire must be a licensed sire for the foal to be eligible for AHS/ARS registration and branding.
AHS/ARS Futurity:  The AHS/ARS Futurity is open to AHS/ARS registered yearling colts and fillies and two-year old colts and fillies (4 classes). Complete judging details can be found on the AHS/ARS websites.  Horses will be shown on the triangle; yearlings will be shown in a halter, two-year olds will be shown in a bridle. They may not be turned loose, but a second round is permitted if needed. Participants must pre-register with the AHS/ARS offices just like they do for the inspection.
For more information, visit the American Hanoverian Society or American Rhineland Studbook.
Hilltop Stabling & Services
All Hilltop services should be reserved prior to the inspection through Hilltop Farm's registration form.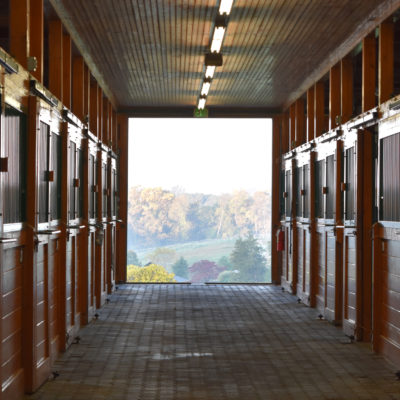 Stabling
Limited stabling available. Stalls are 12 x 12 permanent box stalls and are $60/stall (bedded on straw) for a mare or mare with foal.  Stalls for incoming stallions are $80/stall (bedded on shavings).
Horses inspected 7/4 – may arrive as early as 1 pm on 7/3 and must depart immediately after the inspection. 
Horses inspected 7/5– arrival time TBD (likely after 6:30 pm) on 7/4 and must depart immediately after the inspection.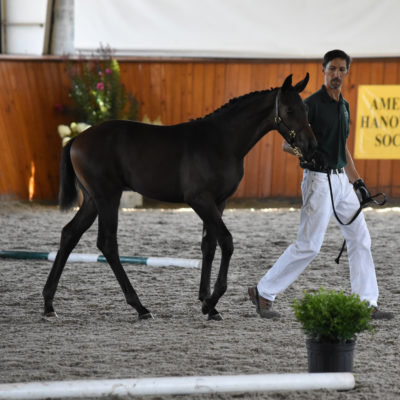 Professional Handling
Service includes a handler and whip person. 
Handling Individual Mare or Young Horse: $75*
Handling Mare & Foal: $90
*Hilltop handlers will not handle ungelded colts/stallions over 2 years old. We can provide alternative contact names if requested.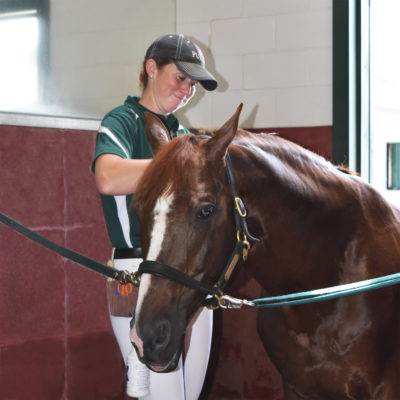 Braiding Services
Braiding Individual  Mare or Foal: $50
Braiding Mare & Foal: $80
Manes should be pulled to approximately 4 inches in length. To be eligible for braiding services, horse must have a stall reserved at Hilltop and be on-site at least 2 hours prior to your scheduled inspection time. 
Free Jumping Practice Session
Hilltop staff will lead a free jumping practice session the afternoon before the inspection on July 3. This practice session will serve as a "dress rehearsal" and allow your performance mare to become familiar with the environment. Mare owners must provide two handlers (one to lead into the jump chute and the second person to catch at the end of the jump chute). Reservations are required and assigned times will be given approximately one week prior to the inspection. Free jumping practice will run approximately 2:00 pm – 4:00 pm. $25/ Session
Photos/Videos
More details coming soon!