Behind The Scenes - Hilltop Farm: American Quality
The dramatic view at Hilltop Farm is as beautiful as its magnificent horses, but the facility's scenic side in a relatively rural section of Maryland is just one of the many things that make it unique, the word most often used by people describing this one-of-a-kind property.
From Horse International, 2013
Articles & Interviews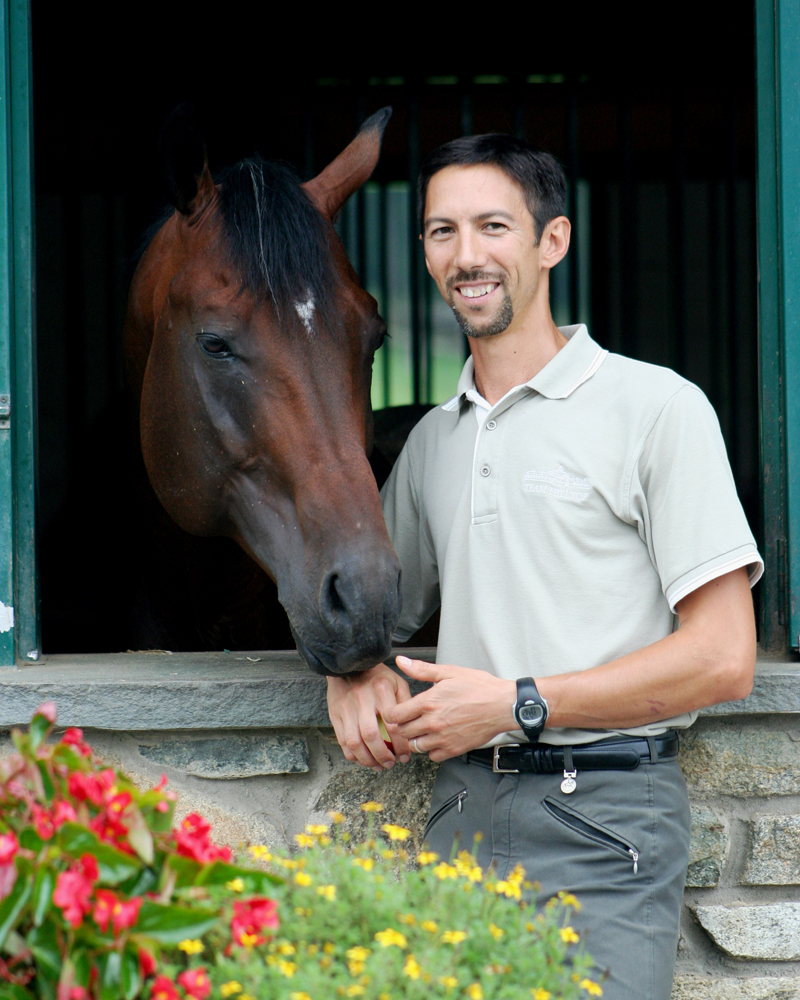 Aug, 2016
Whether you are learning about showing your horse in hand or just looking for some tips, this excerpt from the 2015 USDF Sport Horse Breeders/Handlers Seminar is for you – Showing Sport Horses In Hand with Michael Bragdell.
Oct, 2008
In the second day of competition at the 2008 Markel/United States Equestrian Federation (USEF) National Young Horse Dressage Championships presented by Collecting Gaits Farm, claiming the title in the four-year-old division was Michael Bragdell and Selten HW besting 19 other horses to win with a score of 8.56.
Click Here to View More Hilltop Articles & Interviews