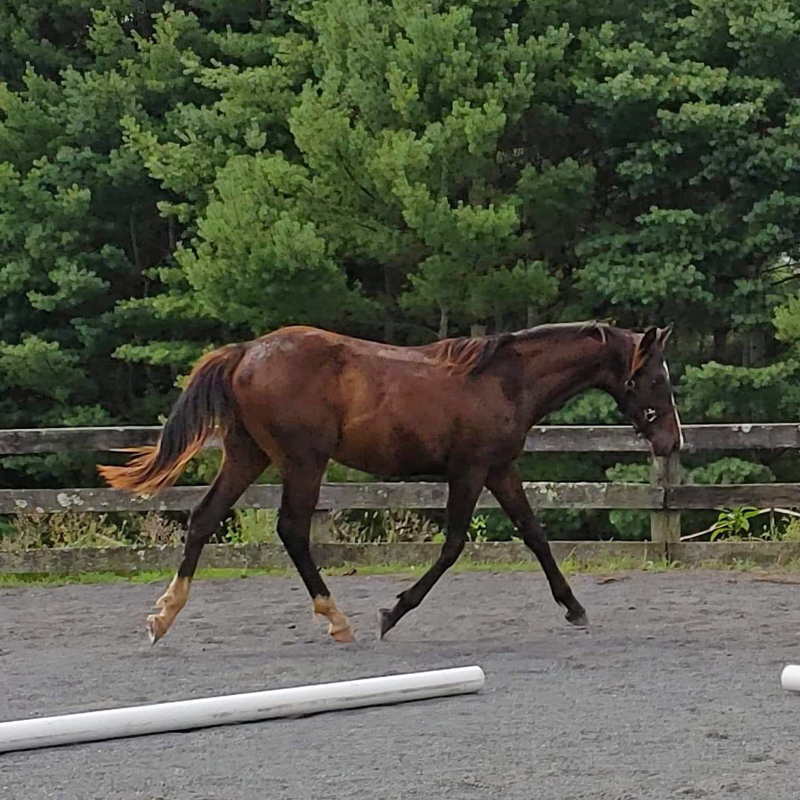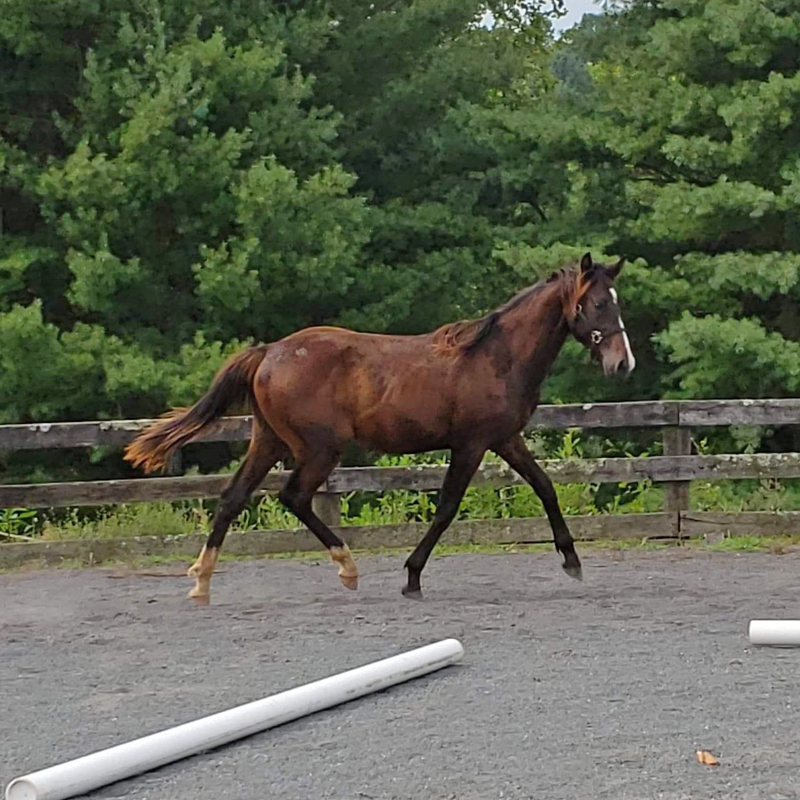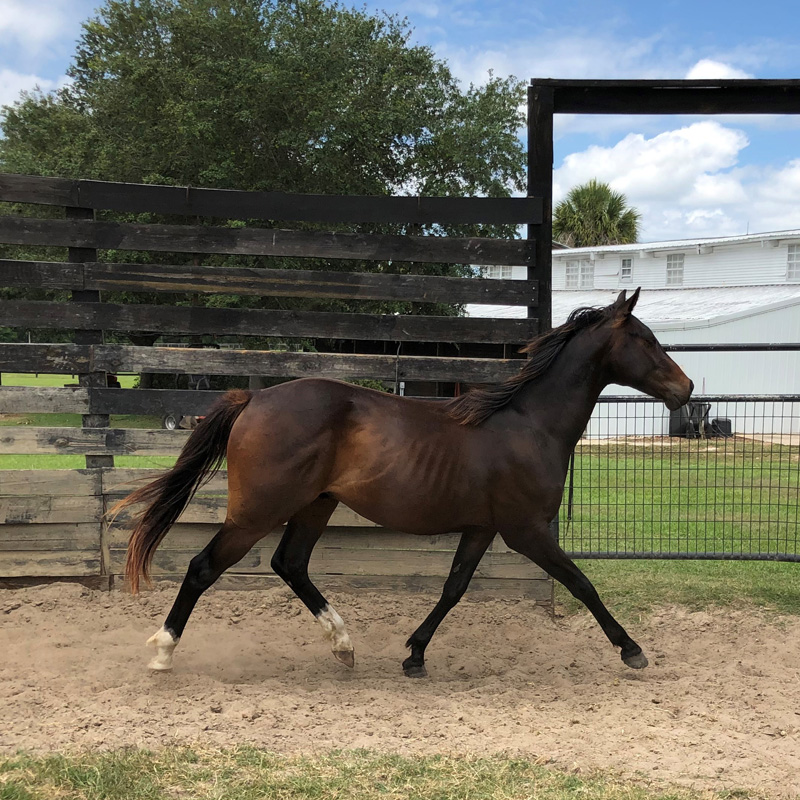 Rhial has a beautiful head and neck. He is also short coupled and has nice suspension. He is sensible and a social butterfly. He is bred for dressage but could easily go in the hunter ring as well. His sire Rubinero (Rubinstein 1 – Ex Libris – Furioso II), is known for producing offspring with superior temperament and show their trainability and talent from FEI classes to the hunter ring. Rubinero competed successful at the FEI Levels with a professional and an amateur rider. His offspring are successful internationally through the Grand Prix level as well as in the Hunter ring and are adored by many junior/amateur owners for their wonderful characters.
Grandsire Rubinstein established his own dynasty in breeding and Rubinero is one of the few remaining direct Rubinstein son's available for breeding.
Rhial is handled daily, stands for farrier, clips, etc. and has turned out daily to run on hilly pastures with other yearlings in Virginia and is now back in Florida. With his beauty, brains and confidence he is guaranteed to make someone a very special, competitive partner. Rhial is registered/passported with the Westfalen and is microchipped. He also comes with his lifetime USEF registry.
Price: $12,500