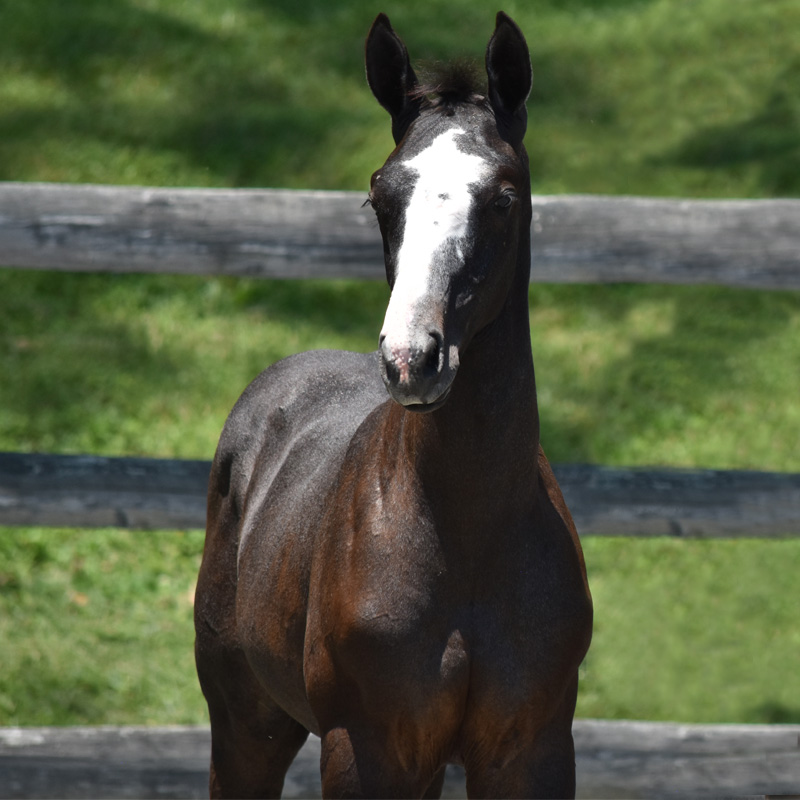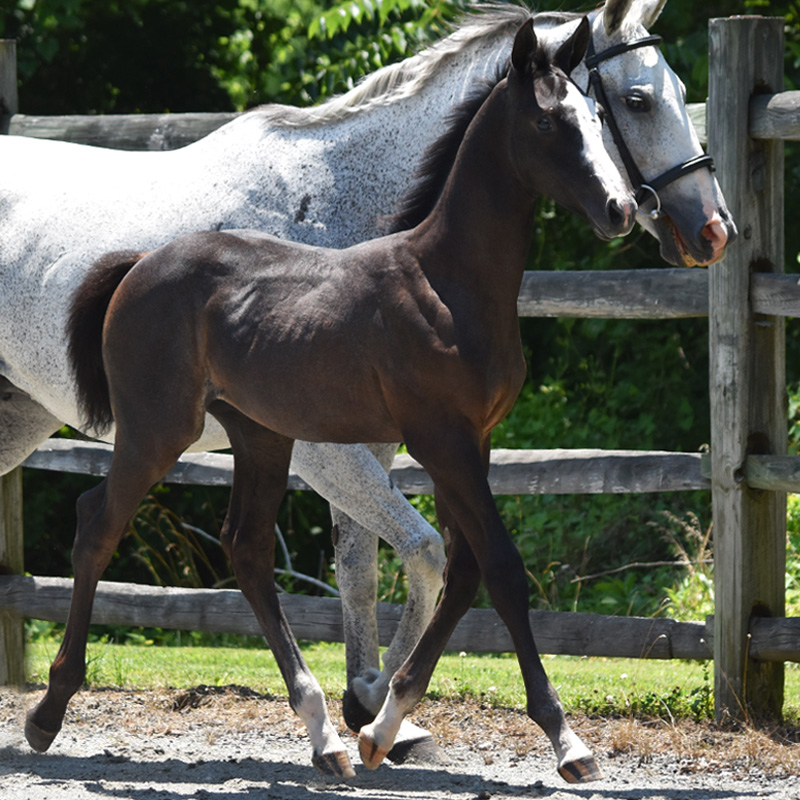 Are you looking for an AA-friendly foal with lots of jump, soundness, and athleticism in his pedigree? Castilon may be just the one!  His sire GK Calucci (Calido I-Acord II) has a long show record to Grand Prix, including top placings at venues such as HITS, Garden State, and Devon.  Even more impressive – most of the show career was with an amateur rider.
The dam of this foal brings in valuable Thoroughbred blood and proved her longevity and soundness with 105 starts on the track.  She has been approved for the Main Mare Book with ISR/Oldenburg and has now produced a number of good sport foals.
This is one of the friendliest, most easy-going foals we've had on the farm this year and we know he's going to bring years of enjoyment to someone looking for an athletic, willing partner to develop with an eye towards a jumper or eventing focus.  He will be registered with ISR/Oldenburg in August.
Price:  $9,500