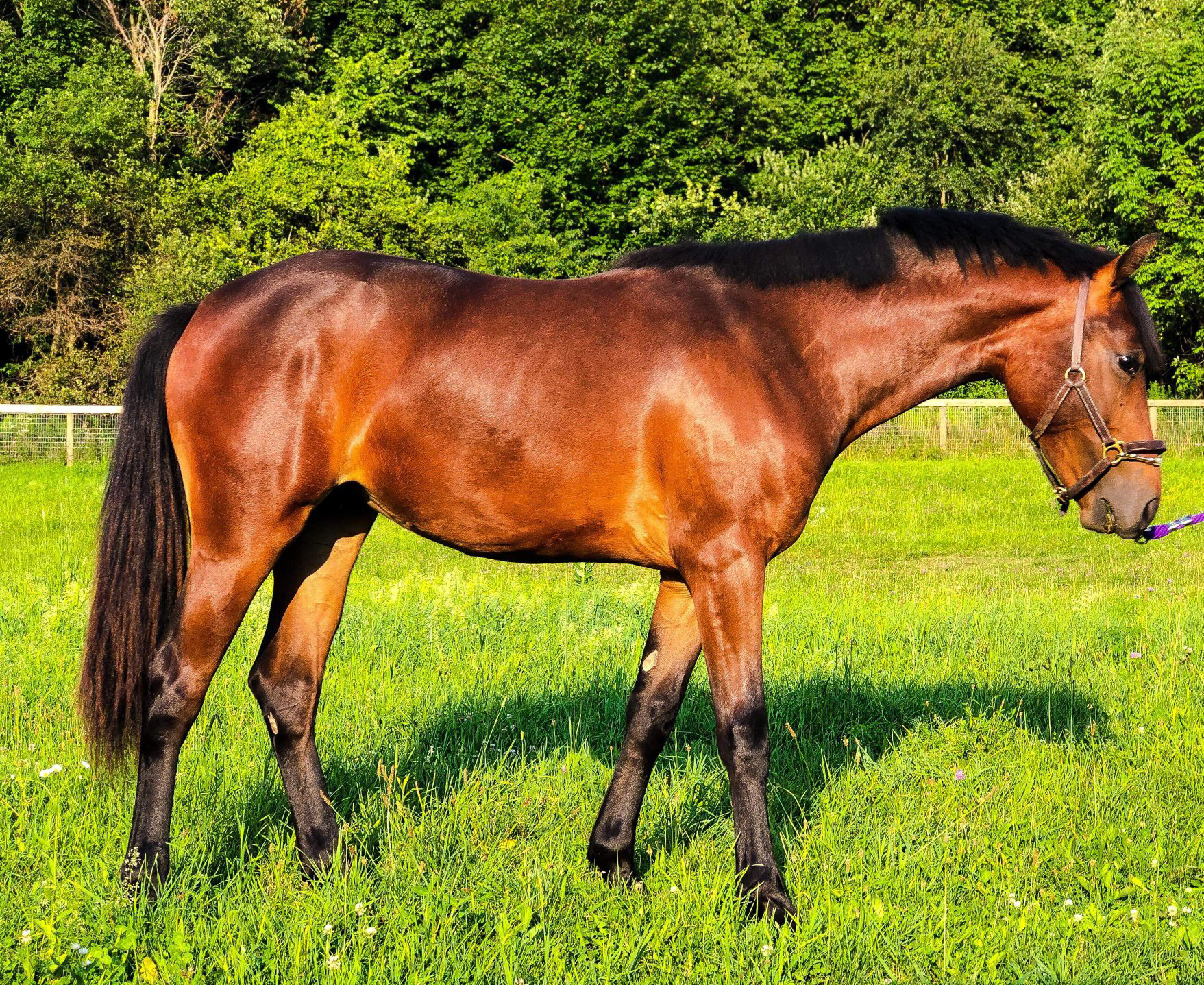 Photo By: Christian Spagnoli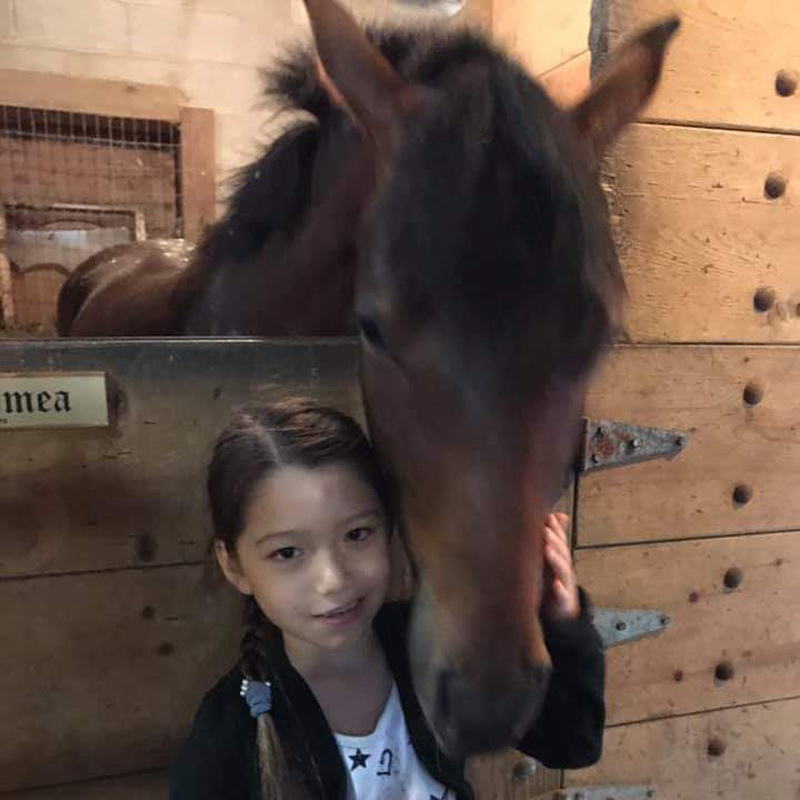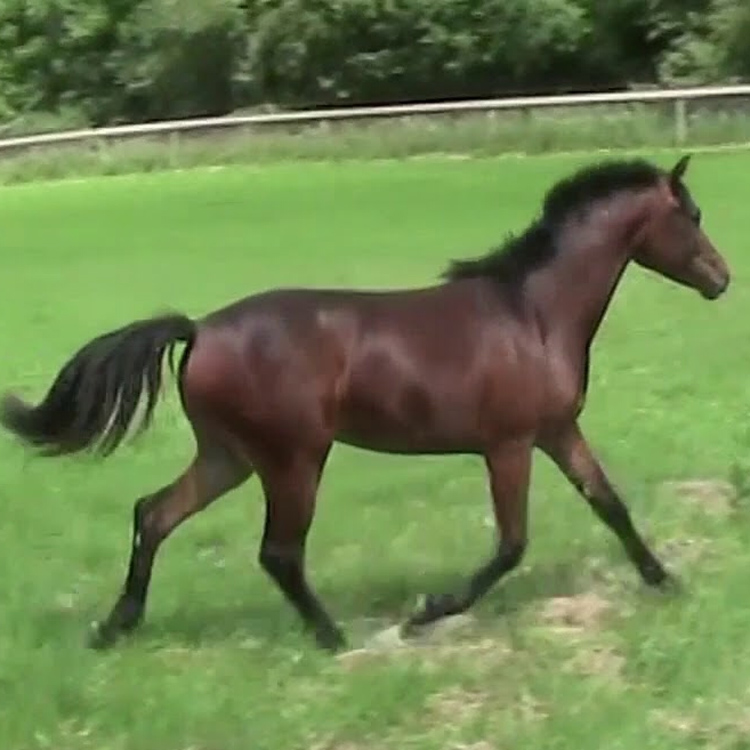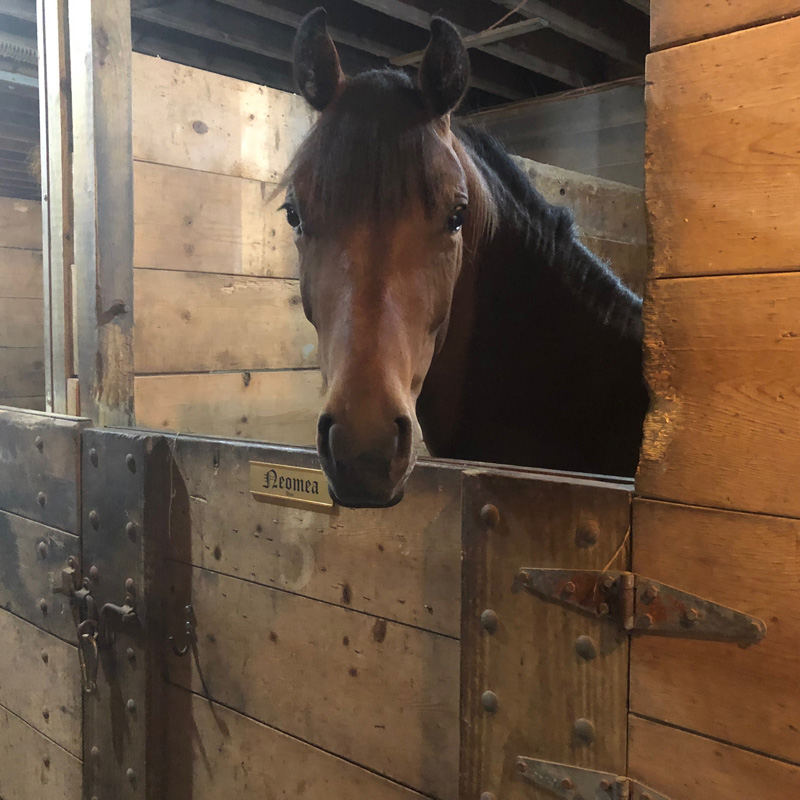 Angelic bay filly by "George Clooney" (Deniro / Wolkentanz 1) who is destined to be a rising star in the international dressage world. This yearling captured all of the personality of her exceptional Shire Sport Horse Dam "Carisbrooke". The dam's quiet, willing character has clearly shown through, as this filly loads, ties and cooperates with anything you ask of her. Currently she measures 14.1 Hands and should mature 16. Hands. While she has foundational breeding for dressage, she also possesses the temperament and versatility to excel in any discipline. Her in your pocket, sweet charm will win your heart.
The legendary "Deniro" who has had a prolific Grand Prix dressage career sires George Clooney. The father of this quality filly also has the benefit of the sensational stallion "Wolkentaz 1", by "Weltmeyer" on his dam's side. Currently George Clooney has demonstrated his ability for top sport through Prix St. George. The owners at Van Olst Horses where he resides in Holland anticipate he will excel to become a Grand Prix superstar.
Neomea's lovely movement demonstrates obvious talent inherited by a lineage of generations of Grand Prix dressage mounts. George Clooney's 3 year old offspring are starting under-saddle this year. They have been noted for their ride-ability, train-ability and superb temperament. This is the perfect time to become a part of this prestigious stallion's dynasty; as his famous father Deniro has established before him.
Price: $8,900