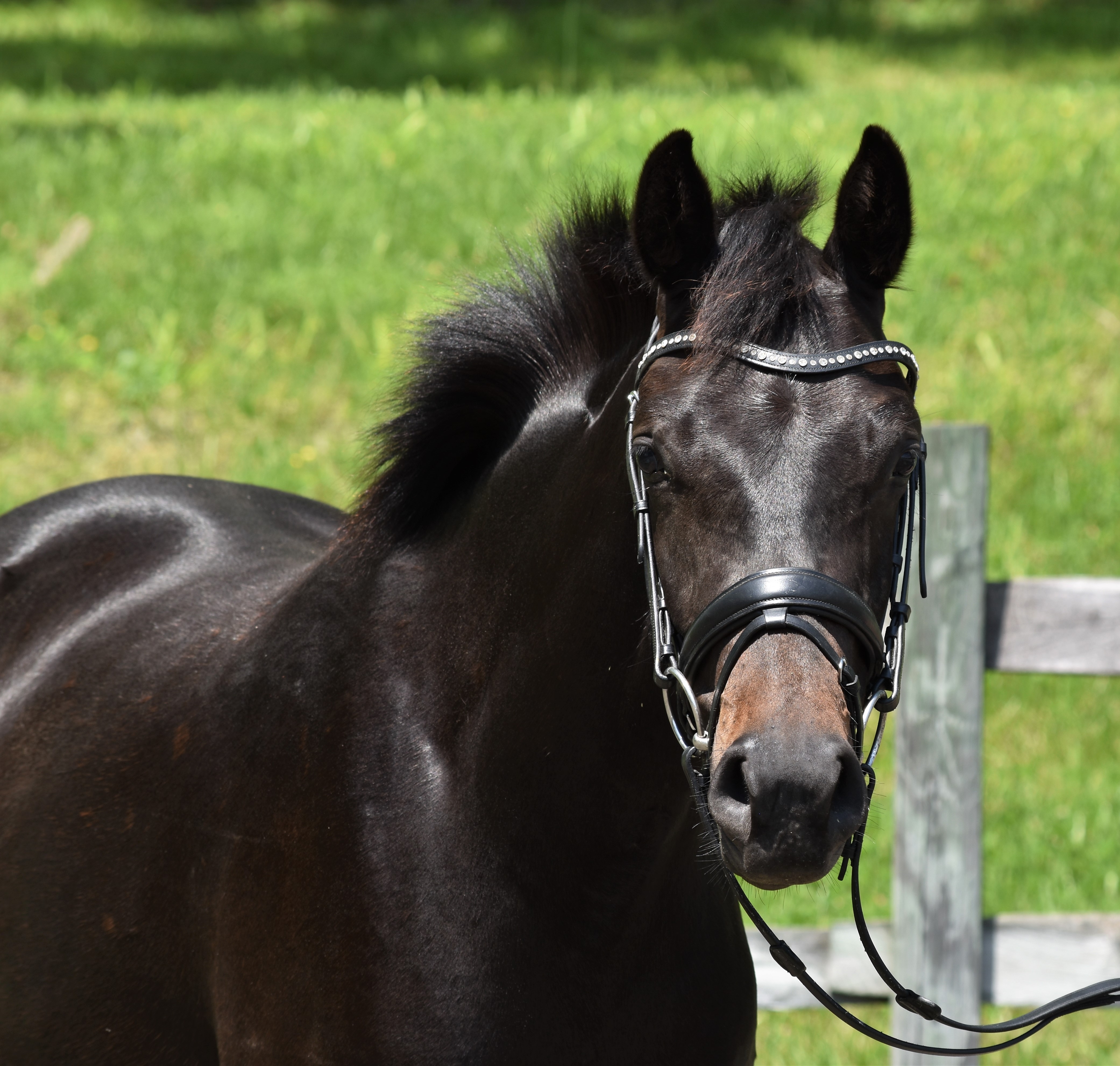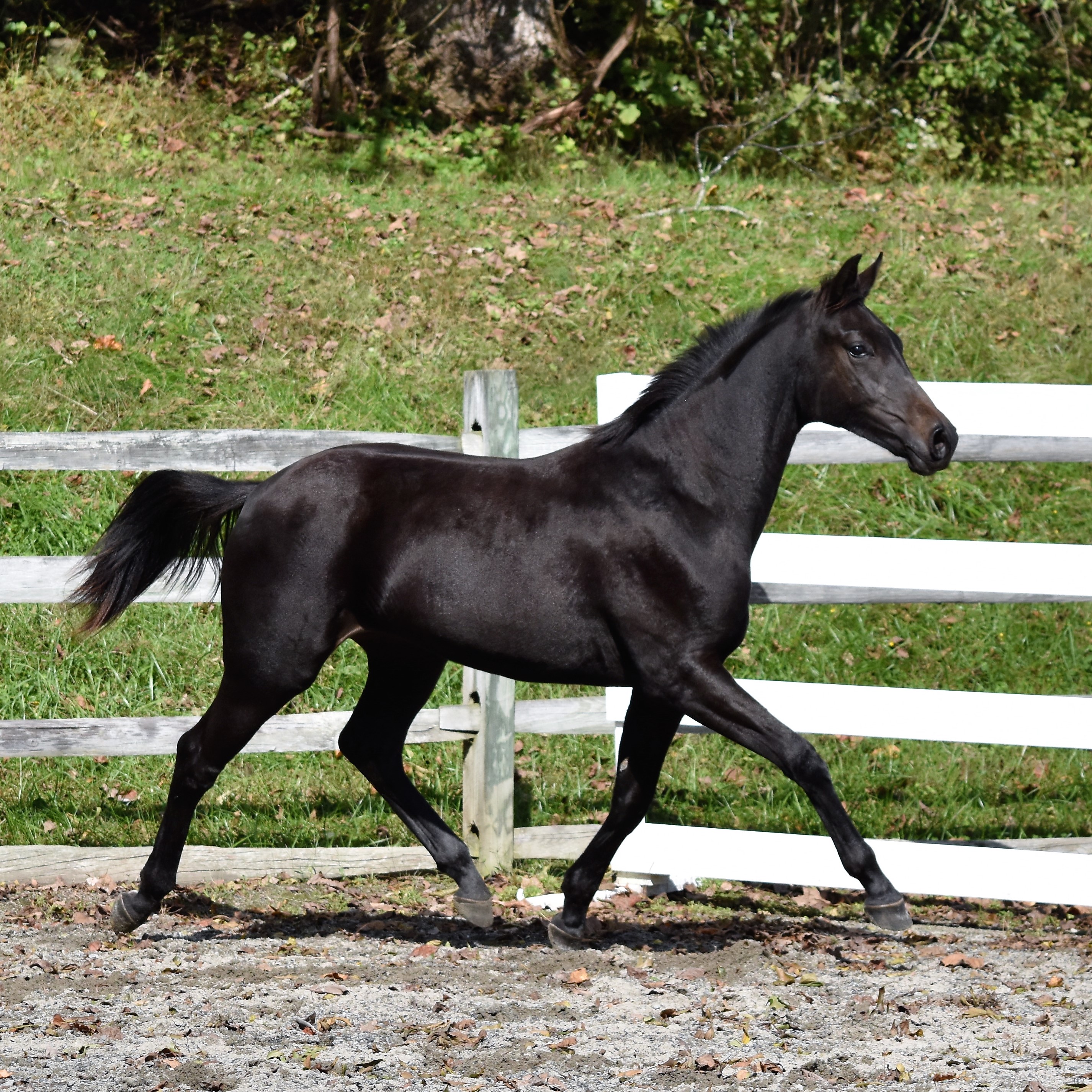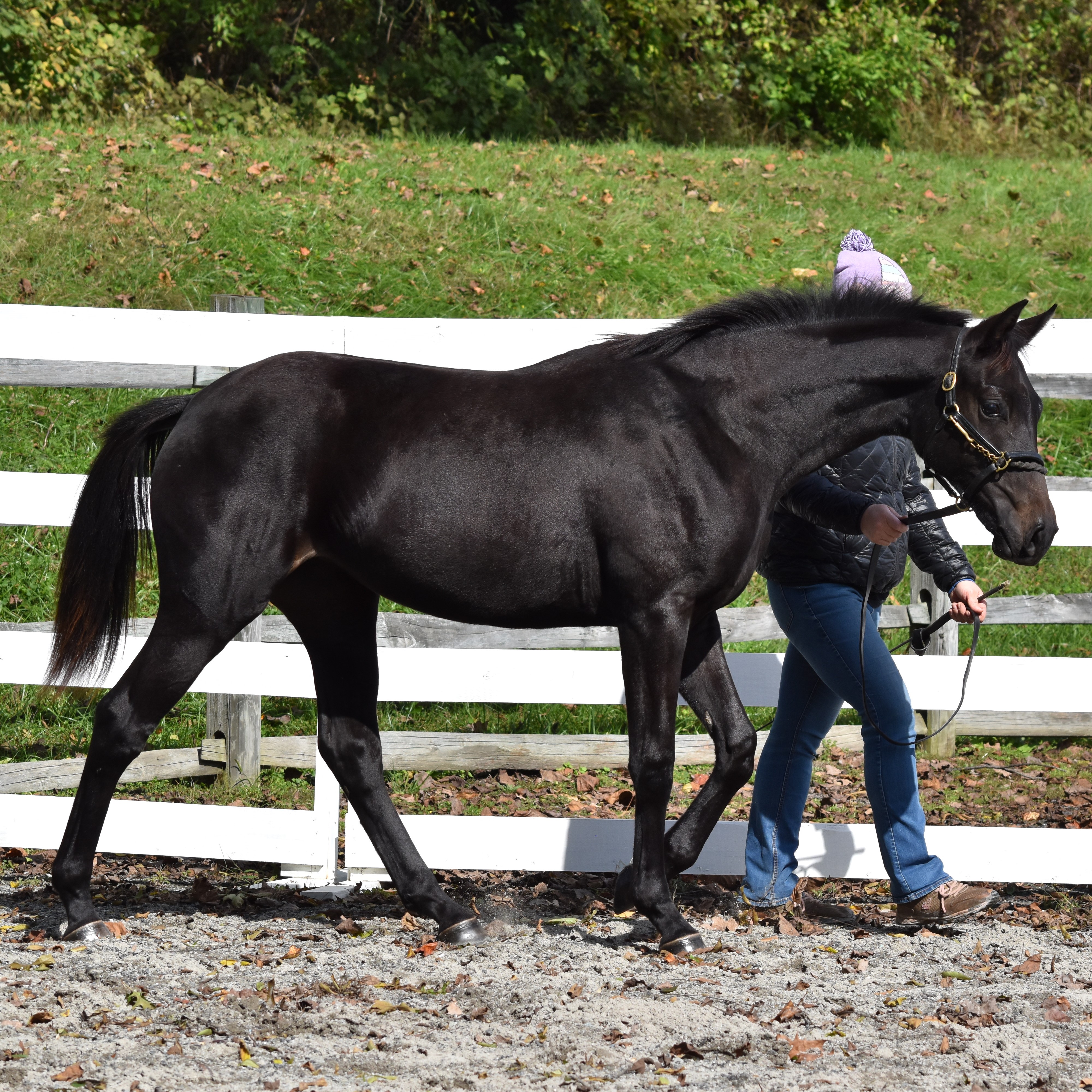 An ultra-feminine filly that we see shining in the competition ring in coming years.  At her Hanoverian inspection the judges said she was an expressive, self-confident foal whose face could be a painting and we agree!  Paloma is incredibly smart, sensitive but not silly, and has a light-footed, graceful way of moving that sets her apart.  Her modern type and moderate size, will make her an ideal ladies type and we're expecting her to mature around 16.1 hands.
Her sire Pikko del Cerro has been a 3-time US National Champion and had a very successful international Grand Prix Dressage career with Olympian Lisa Wilcox.  His family also has a good bit of jump and we see a lot of athleticism in his foals.  Paloma's dam is the Elite Hanoverian Mare Raja HTF.  Her offspring are highly sought after and have been winners in the hunter and dressage rings, as well as champions in-hand as youngsters. 
A third-generation filly from Hilltop's breeding program, we're excited about the potential this filly offers.  As with all our youngsters she is handled regularily but is enjoying living out in her herd and growing up in the big pastures and beautiful hills at Hilltop. She is registered with the American Hanoverian Society and has her USEF Lifetime number and microchip as well.
Price: $13,500