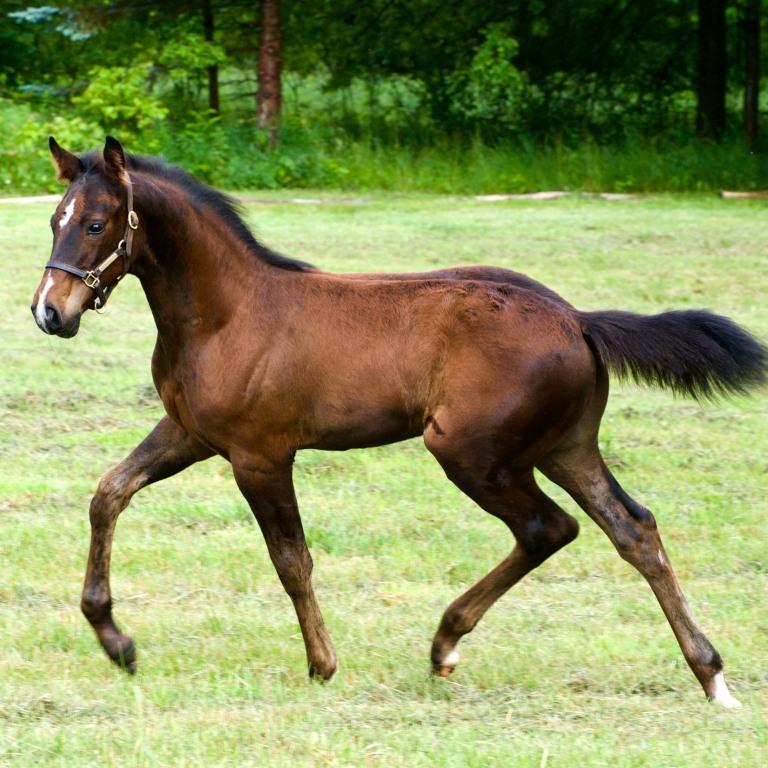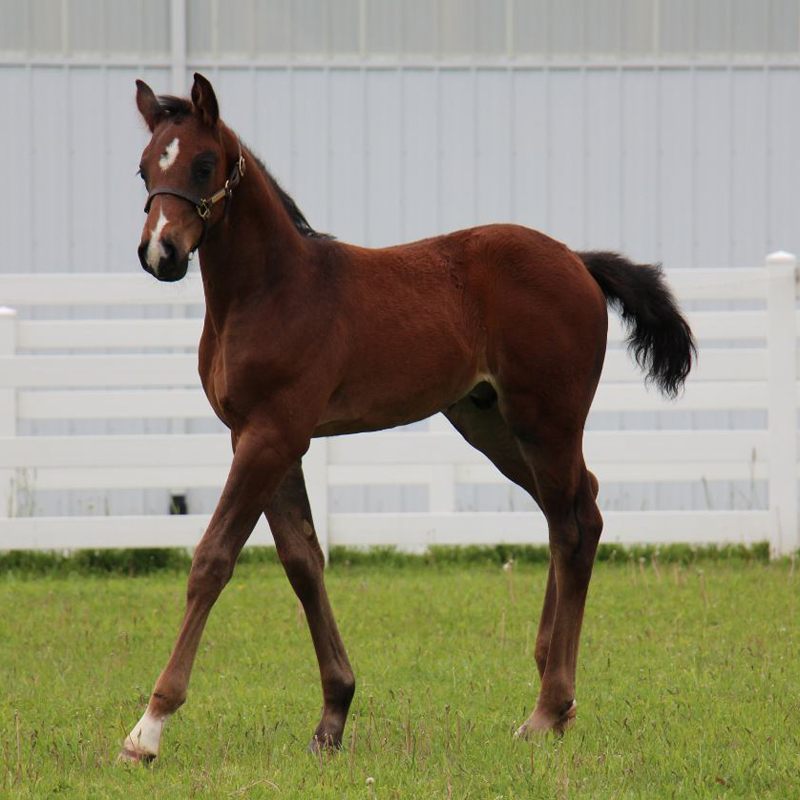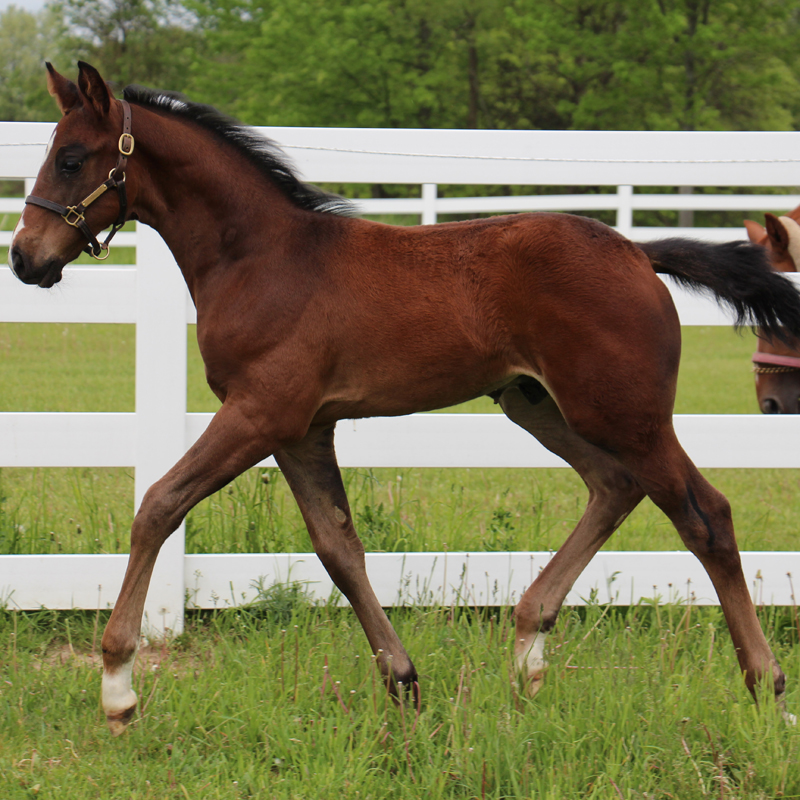 Looking for your next upper-level dressage horse with an outstanding, amateur friendly temperament? Raphael is for you! Our imported Hanoverian St. Pr. Farina (Fabriano/Donnerhall/Lauries Crusador xx) has done it again – yet another offspring with presence, confidence, intelligence, correct conformation, long-legs, excellent – light-footed – balanced movements, right amount of energy, and "in your pocket" personality. Born: April 1, 2017 Expected height: 16.1-16.3 hands.
Raphael's half-siblings are outstanding. One of his half-brother's amateur owner is beating professionals in Germany and has declined numerous offers for him. His half-sister was imported from Germany to Canada and her owner recently shared "I totally adore everything about Belinda … she is a dream partner." Raphael's dam Farina is a German mare show winner (Beedenbostel), received almost exclusively 8s, and has great talent for both dressage and jumping. Most broodmares do not have such dual qualities. Farina comes from an EXCEPTIONAL DAMLINE that has produced licensed stallions including Benetton Dream, Danone I and II, Der Designer (sold for 1.1 million Euro) and Winterprinz. According to the Hannoveraner Verband's mare data base her Sefaza damline has earned over Euro 326,000 in prize money. Horses from such an exceptional damline are extremely rare in the US.
Colt can be registered either Hanoverian or German Oldenburg Verband (GOV). Don't miss out on owning one of St. Pr. Farina's offspring, each one prized by their respective owners in the US, Germany, and Canada!
Price: $14,000