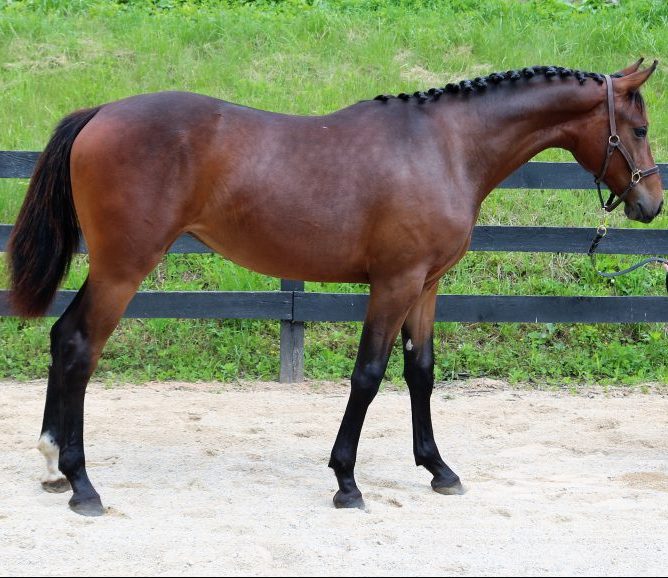 Photo By: Michelle Nightingale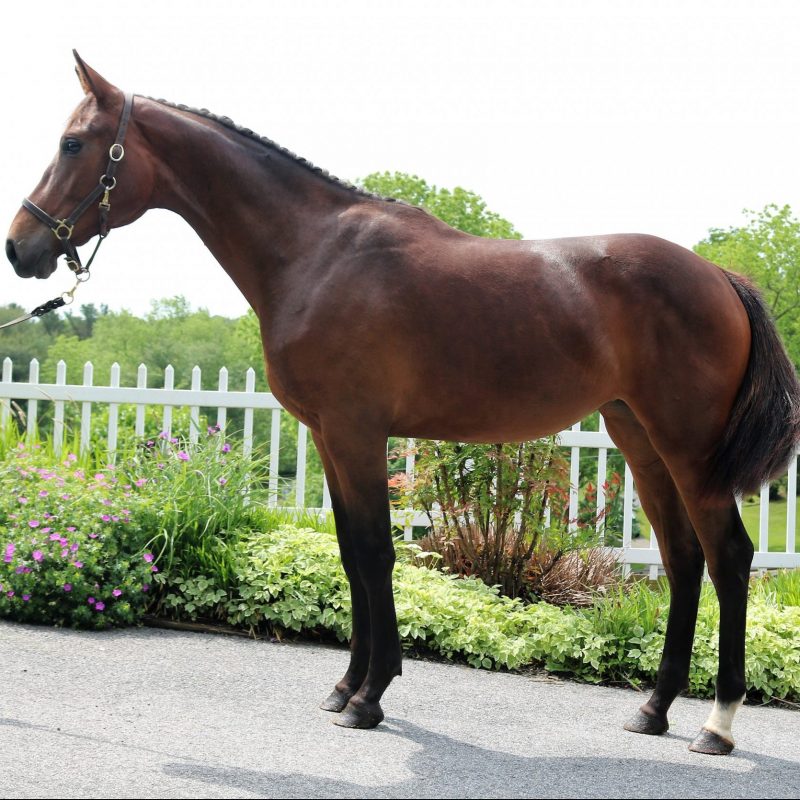 Photo By: Michelle Nightingale
Very correct conformation, beautiful head and neck, long legs and very modern. Big, supple mover with lots of elasticity, swing and a truly fabulous balanced canter. She is brave and unflappable, wonderful to work with. Resolute FCF is an easy going, quick to learn filly with three energetic gaits and a willingness to please. Not much phases her calm reserve. She is inspected, micro-chipped and branded by the AHS. She is handled daily, stands for farrier, clips, etc. and is turned out daily to run on hilly pastures with other yearlings.
Her dam, Danni is an Elite mare who won her three-year-old performance test, scoring an 8 for her trot, correctness, and jumping. Resolute's Sire Rubinero represents the best genetics of esteemed stallion station, Gestuet Vorwerk. This black stallion really is in a class of his own, combining highly refined bloodlines, a striking exterior, scope and impressive movement through generous freedom at the shoulder. At his 70-day test he second 140.54 in the dressage portion of the test and was 3rd overall. He achieved perfect 10's for character and rideability, a testament to the wonderful temperament of the Rubinstein line.
Rubinero's dam, Faola, was only 8 years old and a participant in the Hanoverian Jumper Program; she passed her performance test (8.36) at the station in Verden with well over average scores, receiving a 9.0 for her willingness to perform, her canter, rideability. Rubinero's son Robinvale was just 2nd in the CDI 4* GR Freestyle in Achleiten. Maybe 1/2 siblings competing internationally in both dressage and jumpers!
Price: $12,000