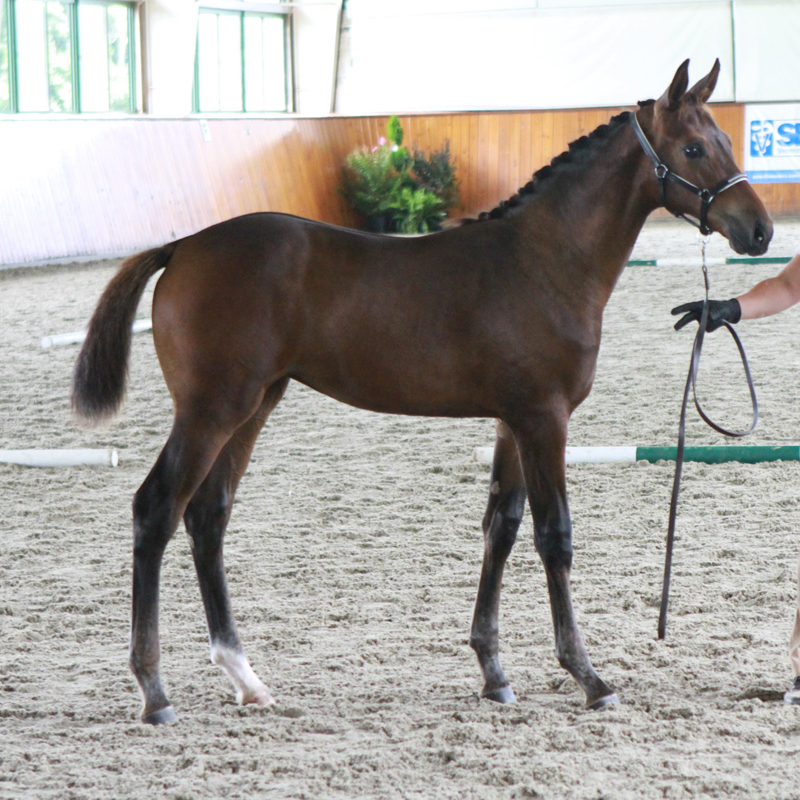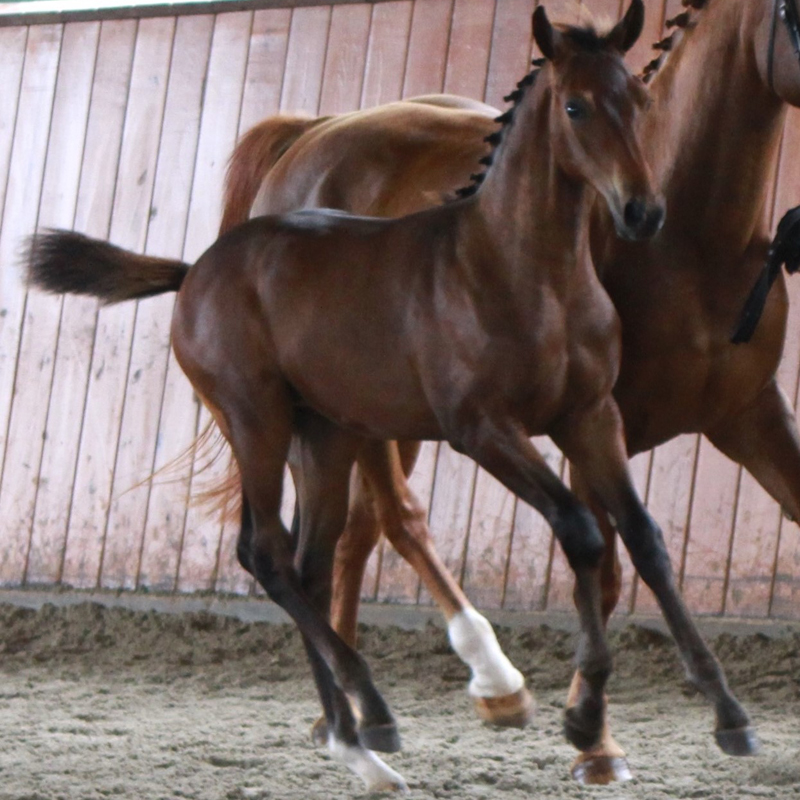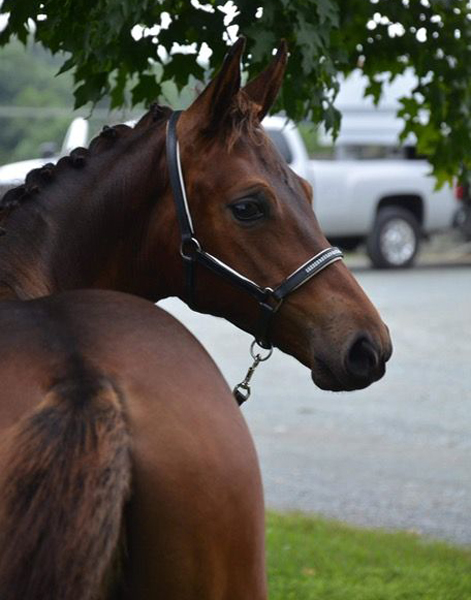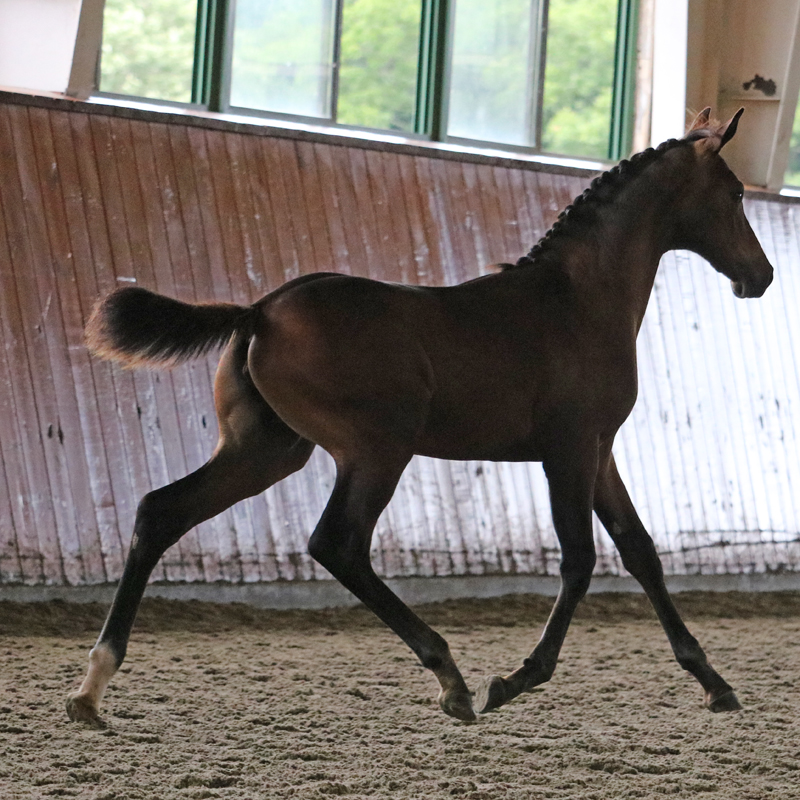 Resolute FCF is an easy going, quick to learn filly with three energetic gaits and a willingness to please. Not much phases her calm reserve. She is inspected, micro-chipped and branded by the American Hanoverian Society. She is handled daily, stands for farrier, clips, etc. and is turned out daily to run on hilly pastures with other foals. Her dam, Danni is an Elite mare who won her three-year-old performance inspection and who has produced multiple premium foals. Her last foal, Rimfire by Royal Prince, can be seen as a four year old in this video: https://www.equinenow.com/videos/7801963.htm
Resolute's Sire Rubinero represents the best genetics of esteemed stallion station, Gestuet Vorwerk. This black stallion really is in a class of his own, combining highly refined bloodlines, a striking exterior, scope and impressive movement through generous freedom at the shoulder. At his 70-day test he was second in the dressage portion of the test with a score of 140.54, and was 3rd place overall. He achieved perfect 10's for character and rideability, a testament to the wonderful temperament of the Rubinstein line. Rubinero's dam, Faola, was only 8 years old and a participant in the Hanoverian Jumper Program; she passed her performance test (8.36) at the station in Verden with well over average scores, receiving a 9.0 for her willingness to perform, her canter, rideability (not only from the training director but also the outside rider), free jumping technique and a 10.0 for free jumping ability, impressively proving her double talent for dressage and jumping.
Please feel free to contact me with any questions. I have three 2018 fillies to choose from; someone must get sold!!
Price: $10,000