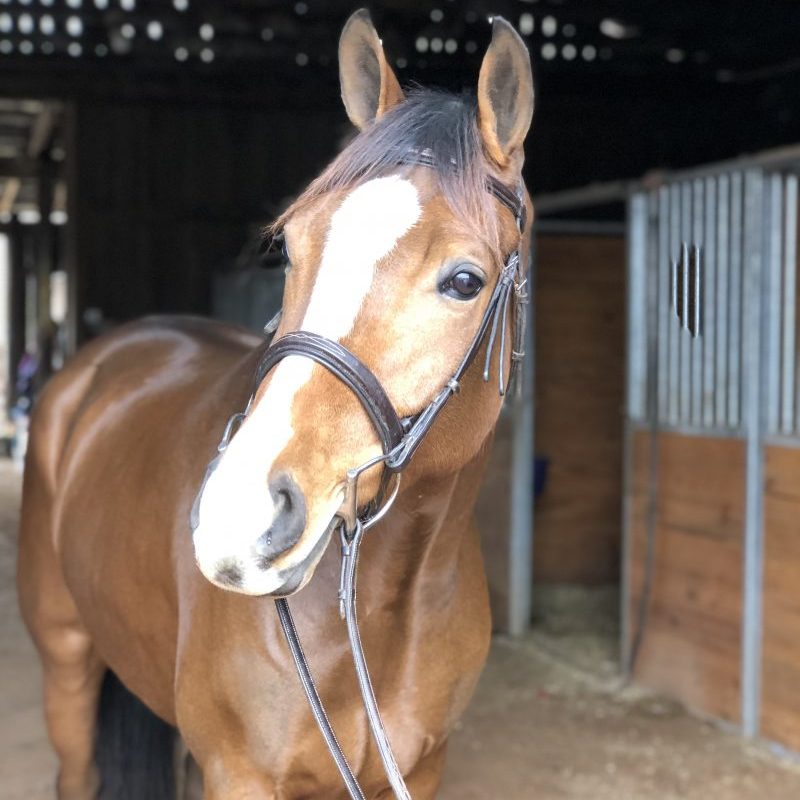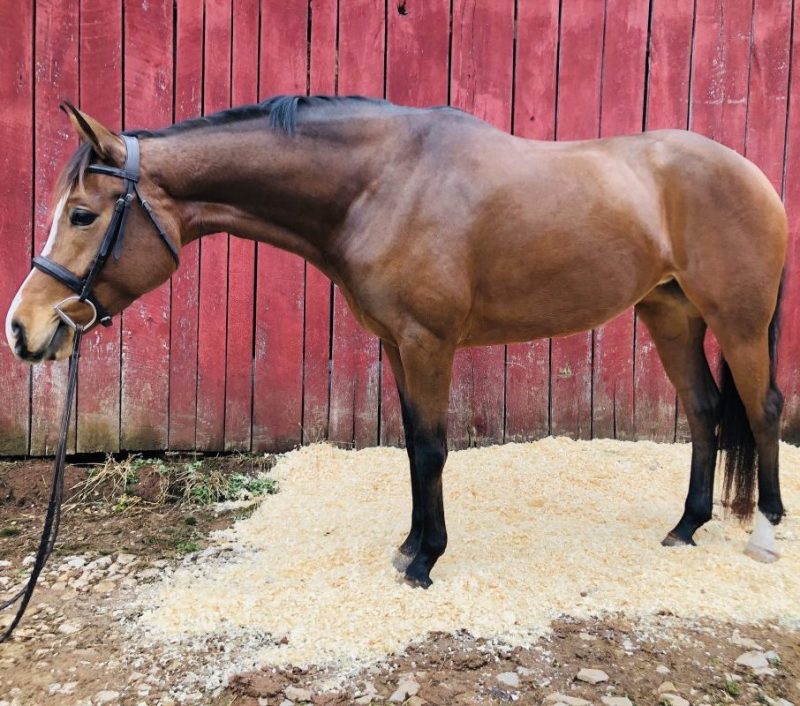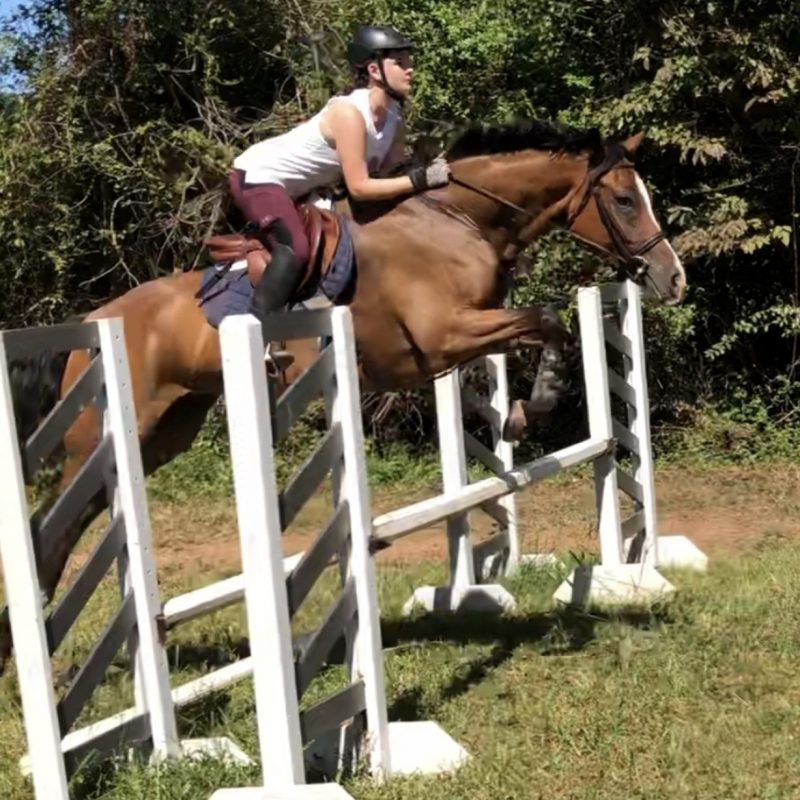 Remi is barefoot with great feet, UTD on everything, and has clean radiographs. She currently stands at 16.1 and is still growing. She is a great mover with a correct jump.
This mare is reluctantly being offered for sale through no fault of her own. "Remi" has been in a professional training program for over a year now and started slowly. This lovely horse has a great work ethic and is always willing to take on new challenges. She hacks out alone or in groups. She has no spook or bad attitude. Remi clips, loads, lunges, bathes, and stands for the farrier. She has the best manners and can be handled or ridden by anyone.
Remi has been to three schooling shows and will go around and anywhere without schooling. Remi is currently cantering courses and schooling flying changes. She knows basic lateral work and has great transitions. She will hack on a loose rein or collect in the bridle.
Please inquire with any questions. Her price will increase with training. This mare really is a gem.
Price:$35,000