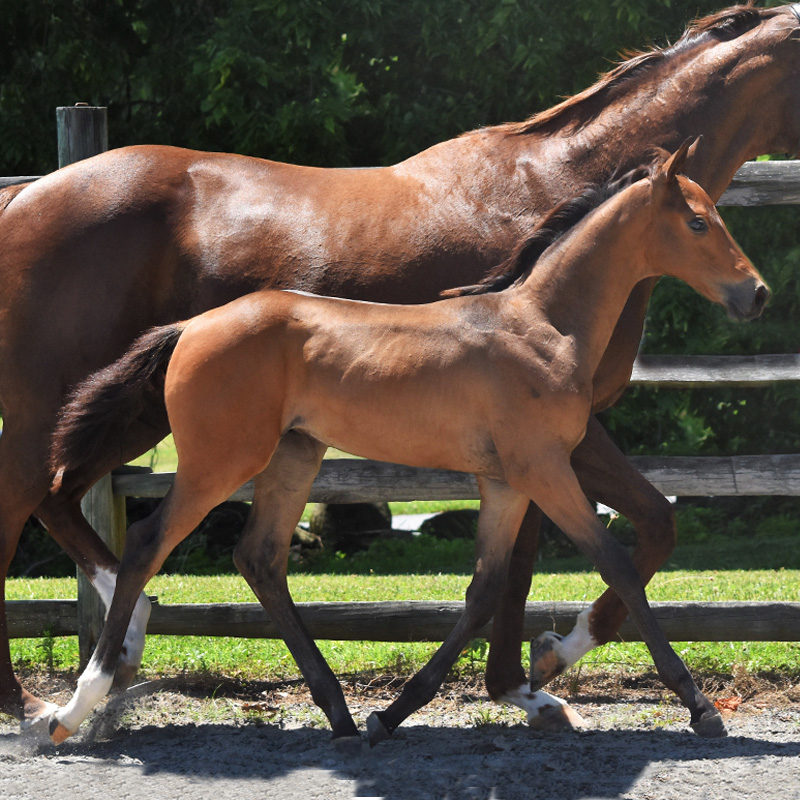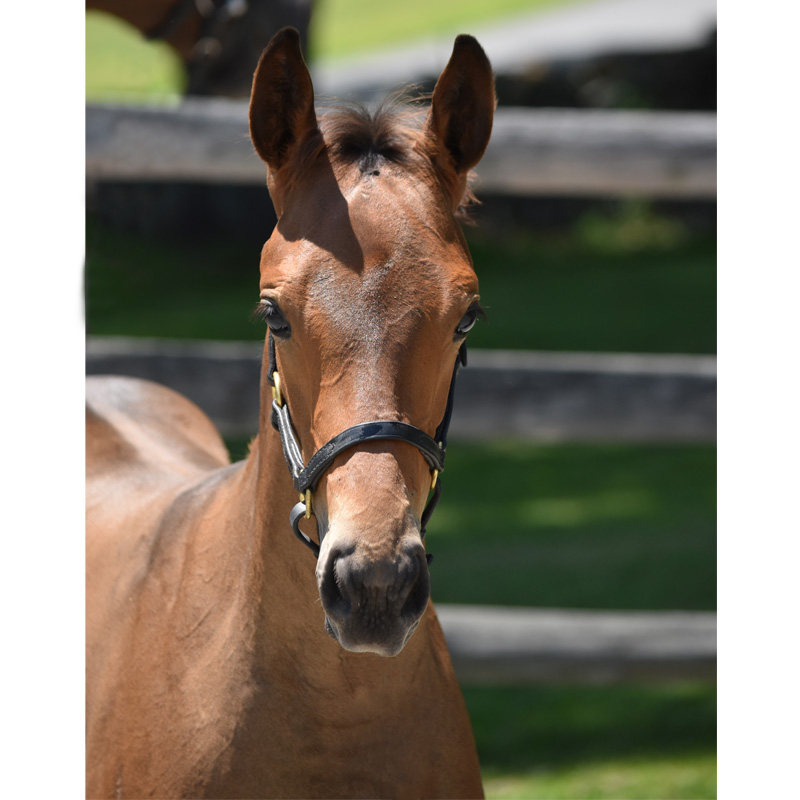 This very special colt was specifically bred as an event prospect, but we wouldn't rule out the hunter ring for him either.  Vandor's sire, Vallado, was successful up to 1.40m in the jumpers and was a top-ranking International Hunter Derby and High-Performance Hunter competitor.  His sire line goes back to the legendary Voltaire, but his dam side brings in the very special Thoroughbred blood of Saros.
The dam of Vandor is the beautiful, sport-type Thoroughbred mare Rockstina (Rock Slide-Hatchet Man).  Her sire, Rock Slide, is very popular with sport horse breeders.  We definitely see her influence in the leggy, modern type of this colt.  
Vandor was initially a more sensitive foal, but has really blossomed over the late summer and fall.  He is very smart, learns quickly, and is an absolute pleasure to work with every day.  His athleticism and type are just what we hoped for from this combination and he's that perfect blend to keep enough blood in for top sport results.
Price:  $12,000