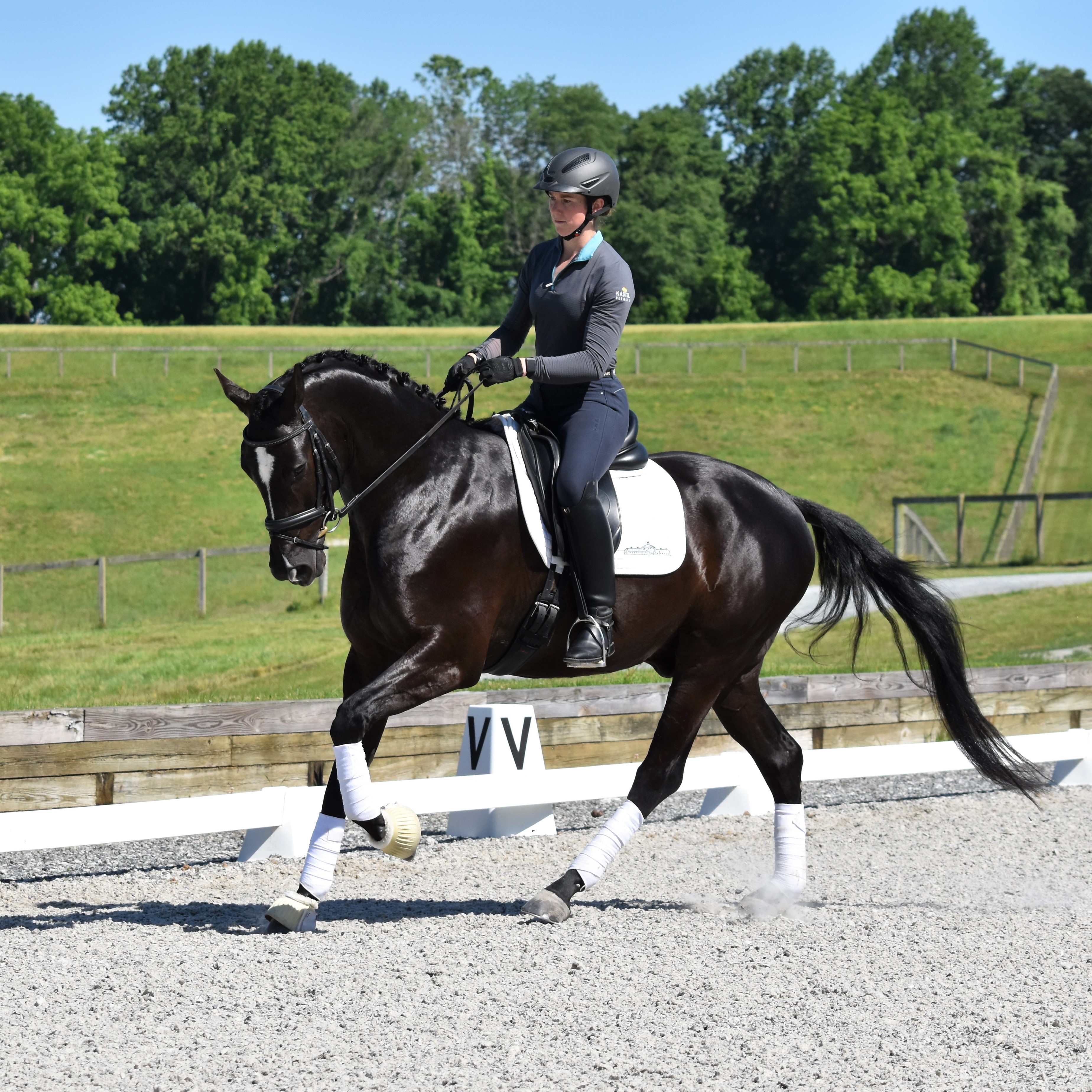 Wingman is an attractive young dressage horse that offers a lot of talent and we believe he will develop into an FEI dressage horse in the future.  This 5-year old gelding has been given time to mature and wasn't started until late in his 3-year old year.  He has been shown lightly this summer at Training Level and at home he is schooling Second Level.  His quality movement, lightness, and forward-thinking attitude will be fun for a confident rider to bring up the levels.
Wingman's sire WakeUp is a US-bred star under Emily Wagner Miles.  He represented the US at the World Breeding Championships in Verden as a 5-year old, was Champion for both the USEF Developing Prix St. Georges and Developing Grand Prix Championships, and matured into a successful Grand Prix horse. Wingman's dam herself was a successful show horse – including showing in the FEI Juniors/Third Level.
"Jeter" clips, baths, and trailers with ease — all the things he needs to do as a show horse.  He grew up in a small herd but is happy in individual turnout as well.  He has a people-oriented personality and is a talented young horse that is sure to shine in the coming years. 
Price: $55,000