2003 KWPN Gelding, 16.2 hands
Hamlet – Burggraaf – Amor

Witness was bred in Holland by Rene Franssen, who was also the breeder of the US Team horse Kingston.  His sire is Hamlet, who is perhaps best known as the sire of Hickstead. Witness's damsire is the legendary Burggraaf.  While Witness's pedigree highlights predominantly jumper breeding, we see the ability in these lines for success in the dressage arena as well.
Jonna Schelstraete was responsible for Witness's excellent foundation and showed him through the equivalent of Fourth Level.  She enjoyed many successes with Witness, including finishing second at the Moorland Championship in Hengelo in Holland.
Hilltop Farm purchased Witness in 2011 from Jonna.  Witness's bright, cheerful character quickly endeared him to everyone at Hilltop.  Bananas are his special treat although he's been known to share frozen lemonade with Jane. Under Jane's ownership, Witness has continued on in a successful career through Grand Prix.  He loves his work and tackles the difficult exercises of the Grand Prix with enthusiasm.
Witness's competition highlights include:
2011 USEF Intermediaire I Championships ~ 8th in the PSG & 9th in the I1
2011 Dressage at Devon ~ 2nd in the PSG, I1, & Intermediaire Freestyle
2012 Team Gold Medal in the Wellington CDIO3* Nations Cup
2012 winner of PSG at EDSCTA Memorial Day CDI
2012 USEF Intermediaire I Championships ~ 3rd in the PSG & 4th in the Intermediaire Freestyle
2012 Dressage at Devon ~ 1st in the PSG & Intermediaire Freestyle
2013 Team Silver Medal in the Wellington CDIO3* Nations Cup
2015 USDF Region 1 Champion ~ Intermediaire II
2015 USDF Region 1 Reserve Champion ~ Grand Prix
2015 US Dressage Finals ~ 6th in the Intermediaire II
2016 ranked 3rd for USDF All-Breeds (KWPN) at Grand Prix
Hamlet
Nimmerdor
Fahn
Ramona
Dirbalja
Notaris
Webalja
Francis
Burggraaf
Landgraf I
Loanda
Vunette
Amor
Nannet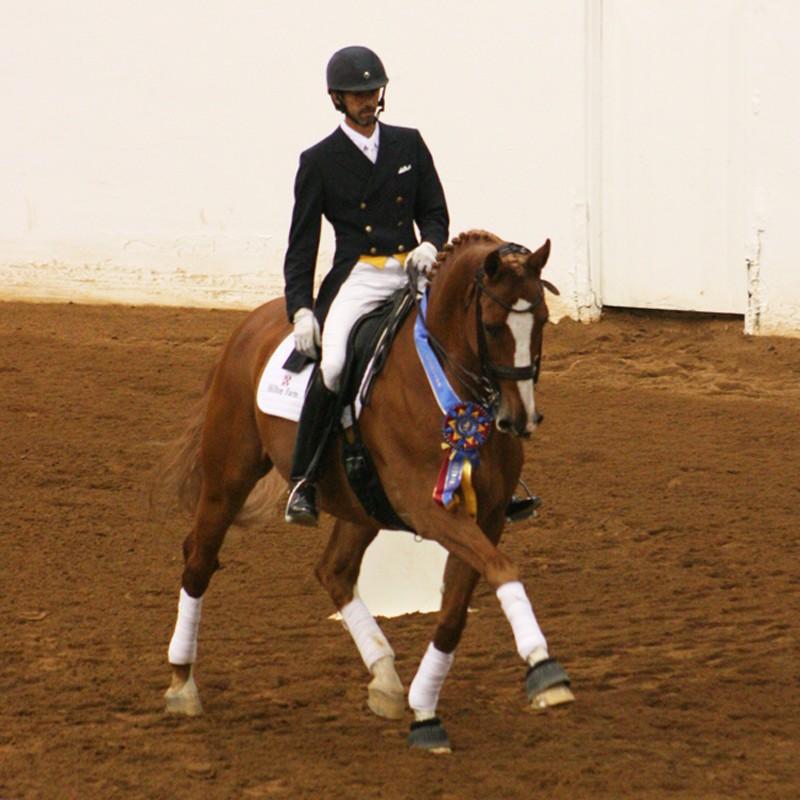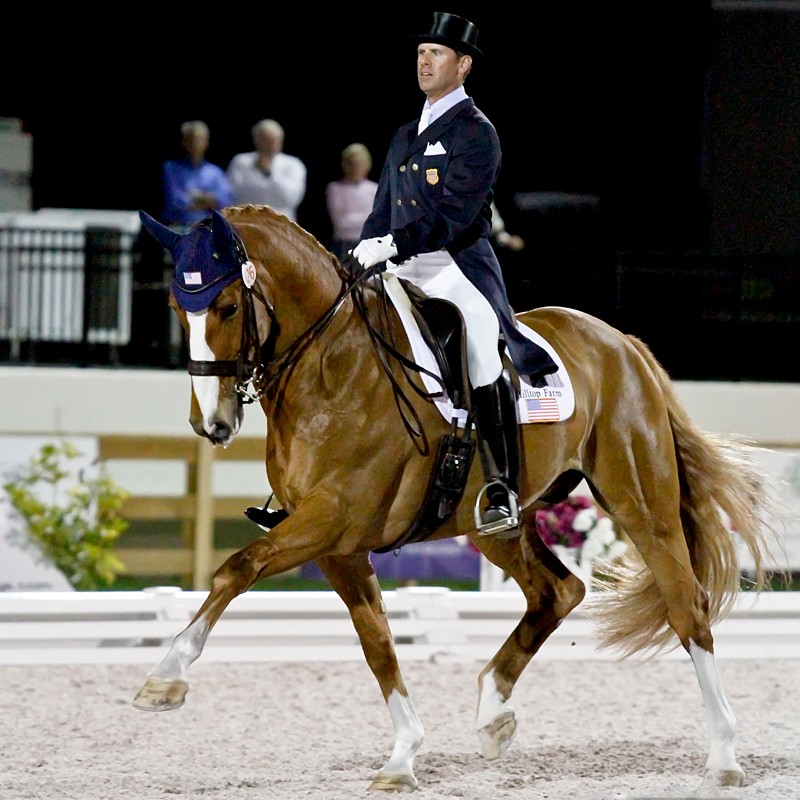 Photo by Susan J. Stickle