Hilltop's 20th Anniversary Celebration
It's hard to believe that it really has been 20 years already. When Jane MacElree first purchased the stallions Cabaret and Nureyev, she had no idea of what would evolve in the coming years, but what a journey it has been! On October 29th Jane, the Hilltop staff, and many of our friends, family, and clients celebrated our 20th Anniversary with a wonderful party at the farm. An unexpected, early winter snow storm affected travel for people from Virginia to New England that had been planning on coming, but there were still almost 200 people in attendance. Now that's dedication!
Door prize drawings from Oxford Feed & Lumber, Unionville Equine, Smartpak, the Mill of Bel Air, Select Breeders Services, Hulsebos Saddles, and of course Hilltop Farm made for some very lucky attendees! The highlight of the day was of course the Stallion Presentation. We were fortunate that Laroche, De Feiner Star, and Don Hill were all able to still attend given the weather, but it was an excellent opportunity for breeders to see these Guest Stallions in person. Video highlights of Donarweiss with his new rider Genay Vaughn, as well as clips for the Van Olst and Haras de Brullemail stallions brought together our complete line-up. Thank you all for your continued support over these 20 years. We are looking forward to what the future will bring.
Tiamo Trocadero (1987-2011)
It is with great sadness that we share the passing of the Hanoverian stallion Tiamo Trocadero (Trapper-Darling).  Tiamo Trocadero lived at Hilltop Farm from 2006 to 2008 and stood in our Guest Stallion Program for two seasons.  Tiamo had an outstanding International dressage record which included being named an Alternate for the 2000 Olympic Games for the British Dressage Team.  We continue to cheer on the Tiamo offspring as they follow in their sire's hoofprints and can dream that we will see some of his greatness in each of them.
---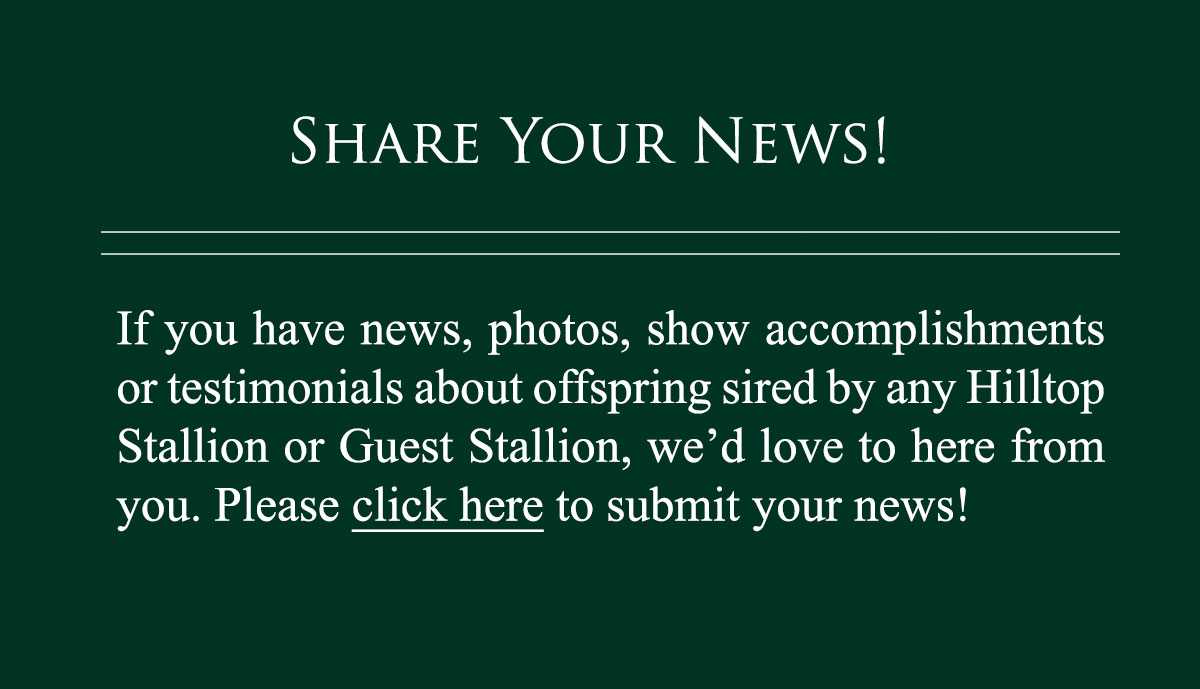 ---