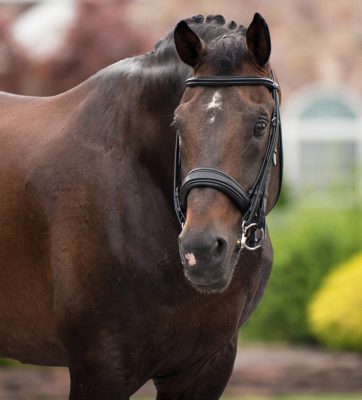 The World Breeding Federation for Sport Horses has published their annual Stallion rankings and we are especially proud of significant results for stallions that have been a part of the Hilltop Line-Up. The KWPN stallion Olivi (Jazz-Aktion) currently stands 30th on the Dressage Sires List and the legendary Negro (Ferro-Variant) continues to make his mark and is standing 84th this year. Jaguar Mail (Hand in Glove xx-Laudanum xx) and Quite Easy (Quidam de Ravel-Capitol I), both of which were in our line-up for years, are in the top 15 on the Eventing Sires List.
2018 Hilltop Breeders' Rewards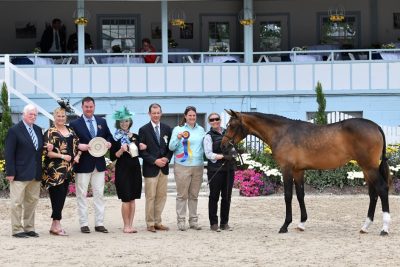 At the close of every show season, we look forward to seeing the USEF, USDF, and/or USHJA year-end results of offspring bred through Hilltop Farm. We are committed to our breeders long past the year in which they bred their mare and our Breeder Rewards Program allows us to show our appreciation to those breeders who have offspring showing. Rewards Certificates can be applied towards a future breeding to a Hilltop-owned stallion or the respective sire of the winning offspring. From the 2018 show season, we're excited to see so many offspring earning top results across the country. For results during the 2018 show season, 23 breeders earned $8,700 in breeder rewards credits. For more information on the Breeder Rewards Program visit https://www.hilltopfarminc.com/breeders-support-programs/.
Bellatae (Bugatti x Gallatae/Grusus)
Breeder: Kaye Tripplet; Owner: Tiffany Bragdell
USDF Region 1 Fourth Level Open Reserve Champion
Bingotti (Bugatti x Wolkenfee/Krack C) 
Owner/Breeder: Kathleen Swalwell
USDF Region 3 Second Level Open Reserve Champion 
USDF Breeders Championship East Coast Stallion Champion
Cambria (Riverman x Capella)
Owner/Breeder: Amy Concha
USHJA Zone 10 Horse of the Year Hunter Breeding Yearling Champion
Chardonnay (Comic Hilltop x Kitty Colleen/Northern Baron xx)
Owner/Breeder: Sheila O'Keefe
ISR/Old All-Breeds Award Open Grand Prix Champion
Coco Noir (Cor Noir x Rockette/Reno)
Breeder: Amber Dudley; Owner: Laurel Kerner
USDF Region 7 Training Level AA Champion
Confetti APT (Contucci x Deschappelles/Dacaprio) 
Breeder: Linda Hackney; Owner: Jenn Boblitt
USDF Horse of the Year Fourth Level Musical Freestyle Reserve Champion 
AHS All-Breeds Award Fourth Level Musical Freestyle Champion
Contempo (Contucci x First Arielle/First Class)
Breeder: Debra Hocking; Owner: Meredith Grace Brennan
ISR/Old All-Breeds Award Jr/YR Prix St Georges Champion
Csaratucci (Contucci x Pfeifen's Sarah Jane/Pfeifen)
Breeder: Julie Scott; Owner: Christine Yozgot
ISR/Old All-Breeds Award Fourth Level AA Reserve Champion
Cue The Cameras (Contucci x Show Girl)
Owner/Breeder: Elena Flaharty
American WB & Sporthorse Registry All-Breeds Award Training Level Open Reserve Champion
Danka Shoene RRS (Donarweiss x Heidekleid/Rubinstein)
Breeder: Melinda Walton; Owner: Michelle Huber
USDF Region 1 Jr/YR First Level Reserve Champion
Donatella CF (Donarweiss x Tiadora/Tantris)
Owner/Breeder: Kim Callaway
AHS All-Breeds Awards Intermediate II Open Champion
Faroe SDSF (Finery x Ikuma/Ideal)
Owner/Breeder: Lynn Masin
USDF Breeders Championship Southern Series Current Year Foal Reserve Champion
Devereux (Donarweiss x Jolande/Burggraaf)
Owner/Breeder: Lisa Karam
USHJA Zone 5 Horse of the Year Hunter 2'3" Champion
Jaguar My (Jaguar Mail x Katlyn Lil/Eddington xx)
Owner/Breeder: Denis Glaccum
USEA Future Event Horse East Coast 2-Year Old Champion
Jameson SW (Chippendale xDulcinea BF/Don Primero) 
Owner/Breeder: Kathryn Fleming-Kuhn & Martin Kuhn
USDF Horse of the Year 4 & 5-Year Old Stallions/Geldings Materiale Champion 
KWPN-NA All-Breeds Award 4 & 5-Year Old Stallions/Geldings Materiale Champion
Joule Effect HMF (Ampere x Face The Music/Enrico Caruso) 
Breeder: Elizabeth Preston and Susan Barrett; Owner: Elizabeth Preston
KWPN-NA All-Breeds Award 4 & 5-Year Old Mares Material Reserve Champion
Poetic Justis (Parabol x Abundance/Adroit) 
Breeder: Catherine Walker; Owner: Brooke Cole
USHJA Zone 3 Horse of the Year Adult Amateur Hunter 50+ 
USHJA Zone 3 Amateur Owner Hunter 36+ Champion
Quick Draw (Quite Easy x Nellatina/Caretino) 
Breeder: Lisa Mitchell; Owner: Hap Hansen
USHJA Zone 10 Horse of the Year 5-Year Old Young Jumpers Champion 
USEF Horse of the Year 5-Year Old Young Jumpers Champion
Qismet (Qredit x Skattered Dreams xx)
Breeder: Signature Sporthorses, LLC; Owner: Lori Johnston
USEF Horse of the Year Hunter Breeding 2-Year Old Champion
Quite A Star (Qredit x Feiner Dance/Feiner Stern) 
Breeder: Meg Sherman; Owner: North Hill Farm
USHJA Zone 2 Horse of the Year Hunter Breeding Yearling Champion 
USEF Horse of the Year Hunter Breeding Yearling Reserve Champion
R River Star (Riverman x R Star/R Johnson)
Owner/Breeder: Courtney Cooper
USEA Young Event Horse East Coast 4-Year Old Champion
Rehbein (Riverman x Latunja/Lombard)
Breeder: Peter Hansen; Owner: Jessica Lampe
USHJA Zone 2 Horse of the Year AA Jumper High Champion
Shooting Star (Hit Parade x Hawthorne Rose/Hawthorne)
Breeder: Sheila O'Keefe; Owner: Cynthia Acker
ISR/Old All-Breeds Award Second Level AA Reserve Champion 
ISR/Old All-Breeds Award Second Level Open Reserve Champion
Sundancer BHF (Sternlicht x Rhococco/Rennaissance)
Owner/Breeder: Paula Byrum
USDF Breeders Championship East Coast Filly Reserve Champion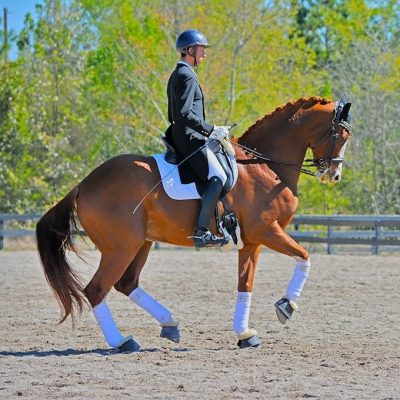 To claim your rewards certificate, please contact Brittany at breeding@hilltopfarminc.com or 410-658-9898 ext 120. It can occasionally happen that we may have missed a result, so if you suspect your horse may be eligible for a rewards certificate but is not listed above, please reach out us. We don't want to miss the chance to share your horses' accomplishments. Congratulations to all of our winners!
Riverman is the USEF Eventing Sire of the Year
Riverman's positive impact on North American breeding continues to shine with the announcement that he is the US Equestrian Federation's Eventing Sire of the Year for the FIFTH time!  Proving his amazing versatility, Riverman also stands #51 on the Hunter sire standings and #8 for Hunter Breeding.  We are so proud of the offspring that continue to represent him so beautifully in competitions across the country!
Riverman wasn't the only stallion to show impressive results on the USEF Sire Rankings this year however.  Qredit is ranked #2 for Hunter Breeding with daughters Qismet and Quite a Star having remarkable show seasons! Van Olst's flagship stallion Negro ranks 5th for the heavily contested Dressage Sire Rankings. Contucci ranks #7 in Dressage and #39 in Eventing while Royal Prince offspring brought him #13 on the Dressage Sire Rankings and #3 on the USEF Event Sire Rankings for 2018.  Olivi also ranks #26 on the USEF Dressage Rankings. This ranking is dependent on his older, imported offspring but now that he is available for breeding in North America we will see many new Olivi offspring competing in the coming years.
The Sternlicht kids also had a super year at Breed Shows and for the 2018 Dressage Breeding Sire Rankings Sternlicht stands 2nd overall. While there are not many Glamourdale offspring showing in the US to date, those that are have been very successful and Glamourdale ranked #3 just behind Sternlicht.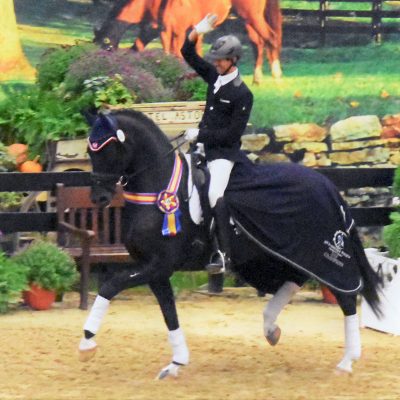 Our 2018 show season wrapped up with the wonderful US Dressage Finals in Lexington, Kentucky.  This USDF championship show has become a goal for us with many of the horses each year and Michael was excited to bring SenSation HW, Sternlicht Hilltop, and Qredit Hilltop to contest their respective divisions.  Sternlicht started the show out well with an 8th place finish in the Intermediate I Championship.  Qredit followed up with 6th place ribbons in both the Grand Prix and the Grand Prix Freestyle.  At only 10 years old, we're really happy with this result from his first year in the real Grand Prix classes.  SenSation continued his championship winning streak by laying out a beautiful test to capture the First Level Championship – a perfect conclusion to a fantastic year with this talented horse that is owned by Carol & Scott McPhee.
Congratulations also to the USDF Region 1 Team at the US Dressage Finals! Michael Bragdell and SenSation HW, Alice Tarjan and Donatella M, and Lucy Tidd and Ellert HB earned an average of 71.877% to just edge out the teams from Region 4 and Region 2. Well done!
2018 USDF Year-End Awards
USDF has just announced the 2018 Year-End Awards winners and it re-emphasized what a successful year it has been for Team Hilltop.  Jessica Fay earned 4th place in the USDF Materiale Colts/Geldings division with our 3-year old Santana Hilltop with a median score of 77.9%.  Santana was bred by VA Tech and is owned by Hilltop Farm.  He is from Sternlicht's first foalcrop.  Jess also had a good year with the 6-year old Quinzy HTF and ranked 15th for Hanoverians at Third Level and 17th in the country for the FEI Six-Year Olds.  Sternlicht earned a median score of 71.397% with Michael Bragedell and was Champion for Hanoverians and ranked 9th overall in the nation at Prix St. Georges.  Qredit ranked 2nd for Oldenburgs and 12th overall for Intermediate II.  Scott & Carol McPhee's sensational SenSation HW has been a rockstar all year and finished as Champion in Horse of the Year standings at First Level with a 76.122% as his median score, Reserve Championship for the FEI Five-Year Olds with an 8.23 and ranked 1st for Westfalens at both First Level and FEI Five-Year Olds.  What a year!
2018 USDF Region 1 Championships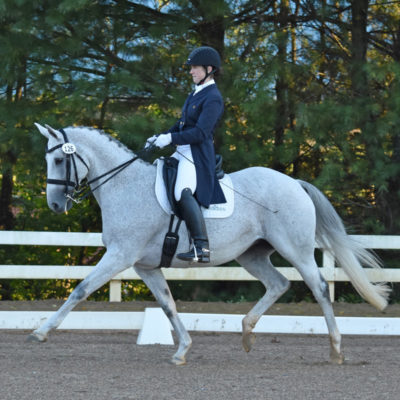 The USDF Region 1 Championships were held October 11-13 at the Virginia Horse Center in Lexington, VA. Torrential rain made for a rough start on Thursday, but the footing held up surprisingly well. Many thanks to the show management and the volunteers who made it another wonderful event!
Jess Fay got us off to a great start with Quinzy HTF (Qredit-Cordoba) and Cover Girl (Contucci-Prince O'Pilsen xx) placing 2nd & 6th in their Third 3 Open class with scores of 70% and 67% respectively.  Michelle Robert's Donarsagan (Donarweiss-Wallstreet Kid) placed 2nd in the Third 1 Open with a 69%. Jess's own mare Veraki (Riverman-Little Missouri xx) placed 4th in both of her Grand Prix Open tests and earned Jess the last score needed for her gold medal. The three Third Level mares all had good tests in their Championship class as well and Jess's student Patty Fenwick placed 5th in the huge Third Level Championship class! Michael's wife, Tiffany, had a super weekend with her Bugatti mare Bellatae (Bugatti-Grusus). They were 8th in the PSG Finals, Reserve Champion at Fourth Level, and won the Fourth Level Freestyle Finals!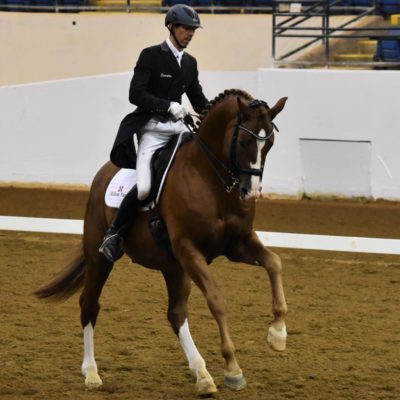 Michael Bragdell had a superb weekend with his horses. Scott & Carol McPhee's SenSation HW (Sunday-Dancier) continues his amazing season by winning his warmup with a 75% and then taking the First Level Championship with a 76%. Qredit Hilltop (Quaterback-Dream of Glory) was 3rd in the Grand Prix Freestyle (can we say again how much we love his music!) and came back less than 10 hours later for a Reserve Championship in the Grand Prix Finals. Sternlicht Hilltop (Soliman de Hus-Rascalino)  finished the weekend strong. He was 5th in the PSG Championships and won both the Intermediate I and the Intermediate Freestyle Championship titles. Wow!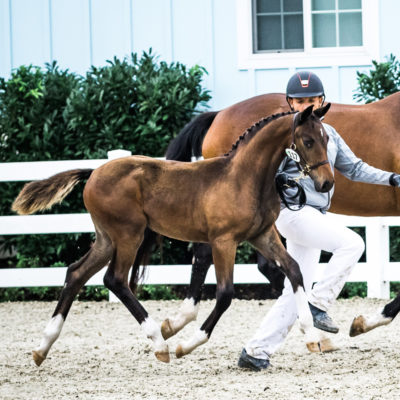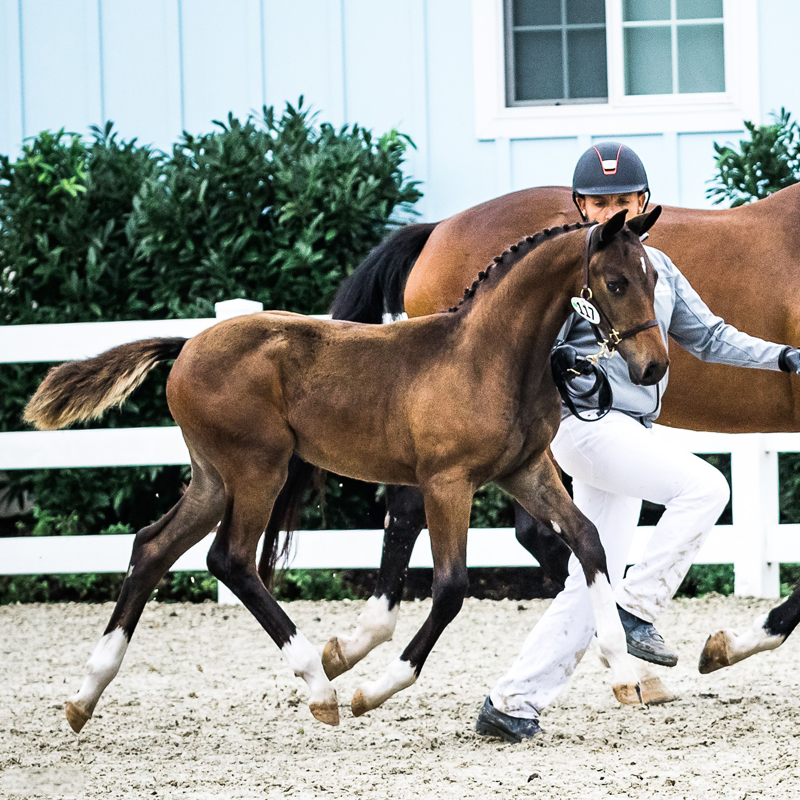 Dressage at Devon 2018 is a wrap and what a fun show it was for Team Hilltop.  At first look no one was quite sure how the new schedule for the Breed Show would work out, but we loved it! The move of the IBC classes to Tuesday and the USDF Finals classes to Thursday, from our perspective, created a less chaotic environment and an easier schedule overall.  We owe a huge thank you to King Santacruz who again came in for Devon Prep & handling for us at Devon. King and Michael make a fantastic team and we are so grateful for his help each year. The highlights for Team Hilltop included:
Santana Hilltop (Sternlicht-Anhaltiner) finishing 2nd in 3yr old Colts/Geldings Materiale & 3rd in the USDF East Coast 3yr old Materiale Championships with Jess Fay riding.
Olivi's offspring earning 3rd place in the Get of Sire class. He was represented by Susanne Manz's Nova MDH (ds. Ferro) & Hilltop's homebred Omika HTF (ds. Royal Prince).
Lily (Colwyn Llewlyn x Russian Sable), owned by Arlette Johnsonwas 2nd in the Pony Broodmares 4 & older. Lily's two offspring by Woodbury's Harlequin had an excellent showing. 2-year old Harley's Davidson was 1st in his Pony age group class and was Reserve Champion Pony Colt/Gelding. The 2018 filly Harley's Angel also won her age group class and was Reserve Champion Pony Foal.
Qindle HTF (Qredit-Royal Prince) was 5th in the Broodmares 4 & older class and her daughter For Fun HTF (For Romance) was 2nd in the Fillies of 2018, 3rd in the Devon Foal Championship, and Reserve Champion for the USDF East Coast Foal Championships.
Whimsical HTF (Widmark-Contucci) placed in all her classes including 7th in a very large Hanoverian IBC, 4th in the Fillies of 2018, and 4th in the USDF East Coast Foal Championships.
Omika HTF (Olivi-Royal Prince) was 5th in the Fillies of 2018 class (what a super group of fillies it was this year!).
Savannah HTF (Sternlicht-Royal Prince) won the 2-year old Fillies with an 82.675%, was 3rd in the Devon Filly Championship, and was Champion for the USDF East Coast Filly Championship.
Moving onto the Performance division, Jess also rode Quinzy HTF (Qredit-Cordoba) to 4th place in both the FEI Six-Year Old tests. Michael wrapped up the weekend with two horses in the CDI small tour division. Sternlicht Hilltop (Soliman de Hus-Rascalino) had a couple of mistakes in the PSG but still scored a 65%+ and moved up to 8th place in the Intermediate I test. Lara & William Mitchelson's Faberge Blue (Contango-Democraat) had a fantastic first time out in a CDI. He was 6th in the Prix St. Georges, 7th in the Intermediate I, and tied for 4th in the Freestyle!
USEF Festival of Champions 2018
There were exciting changes this year to the USEF Young/Developing Horse Championships. They've been held in conjunction with the Pony/Junior/Young Rider Championships for a couple of years now, but for the first time this year the USEF Intermediate & Grand Prix Championships were also included. It was a fantastic week of sport at the beautiful Lamplight Equestrian Center in Wayne, IL and we hope this combined format continues in future year.
Michael had qualified four horses for the Championships this year, but we chose to only make the trip with three – Qredit Hilltop (Developing Grand Prix), Sternlicht Hilltop (Developing Prix St. Georges), and SenSation HW (FEI Five-Year Olds). Qredit, bred in the US by Judy Yancey, was 8th in the Intermediate II but then moved up to 5th place in the Developing Grand Prix. This placed him in 6th overall in the final standings and less than a half of a percentage point out of 3rd.  Sternlicht, also bred in the US by Rachel Ehrlich, placed 5th in the Prix St. Georges and 8th in the Developing PSG, to finish in 6th place overall.  Sternlicht was also the highest-placed American-bred for his division. 
It was Scott & Carol McPhee's five-year old SenSation HW that stole the show however!  The trot was awarded a 10 on both days and his scores of 8.7 and 8.72 earned him the US National Championship for FEI Five-Year Olds.  Michael's rides were brilliant – so much expression and energy throughout the weekend.  SenSation was bred in Germany by Alfons Bergjohann who was able to watch the competition via the live-stream on the USEF Network!
2018 Foaling Season at Hilltop Farm
Our 2018 Foaling Season here at Hilltop Farm began in mid-March.  With cold weather and snow still on the ground, we wouldn't have minded a bit longer delay, but seeing those first foals is always so exciting!
March 14th: Catherine Haddad's lovely Damon Hill daughter SPS Dreamcatcher gave birth to a very good-looking colt by Vitalis. Dreamcatcher has been the ideal broodmare – settles easily, uncomplicated deliveries, and a great maternal instinct.  Definitely a cross to repeat and Dreamcatcher is already back in-foal to Vitalis for next year. 
March 23rd:  Cuteness overload!  Lily, Arlette Johnson's Welsh x TB cross mare, had her second foal – this time a filly by the Scottish pony jumper Woodbury's Harlequin.  Harley's Angel is very outgoing and wants to be completely in the middle of everything that's going on.
March 24th: Arlette Johnson's second mare, Olivia K by Popeye K, thought she'd stay on pace with Lily and delivered a beautiful, bay filly by Talisman.  This is the third time we've done this combination and "Sissy's" quality just validates why we keep repeating it.  This filly is sure to be a star in the hunter ring one day.
March 28th: From a hunter mare to a royally-bred jumper mare.  Next in the foaling line-up was Jack Morgan's special mare Talinka.  In late March she delivered a very large colt by Cornet Obolensky. Nobalinko is all power and athleticism.  Talinka is already back in-foal to Cornet for 2019.
April 14th: And now our filly streak really starts to run.  Hilltop's Elite Mare Raj Mahal delivered a strong, good sized filly by Negro.  This one was bred with the FEI ring as the goal and we think she's a very complete package of conformation, movement, character, and athleticism.
April 16th: Just two days later and it's another bay filly!  Last year we all loved the Sternlicht x Ebella (Ehrentusch) filly Stella Lux, so we repeated the combo.  Breeder Lisa Saabye was rewarded with another special filly.  Starstruck strongly resembles her dam but seems to have her sire's confidence and confidence that the spotlight should be on her!
April 21st: Breeder Liz Frankel had been saying this would be her last foal, so when "Layla" safely arrived on the 21st everyone agreed Last Hurrah would be a perfect show name.  By Last Man Standing and out of Liz's competition mare Gina, Layla is a complete charmer that we know will shine in the hunter ring for Liz in the coming years.
May 1st: It's hard to believe but we're already entering our third month of foal watch now!  Gavin Parfit & Isabel Barzun's Elite KWPN Mare Romy (Gribaldi-Casanova) delivered a very special filly by Sternlicht. We've liked all of Romy's foals, but this one has us especially excited with her long legs and fantastic movement.
May 11th: An it's another filly!  This time a bright chestnut with a lot of chrome by the Grand Prix stallion Widmark and out of Hilltop's mare Chiquita.  This is Chiquita's first filly after producing 3 colts and we are very happy to see the next female generation of this wonderful mare line continue.
May 17th: Wait for it….it was two fillies born within minutes of each other, and of course both were bay.  First up was Susanne Manz's Everdale-Prado filly Evalina.  This tall, strong filly has a ton of personality and was quickly up on her feet and bouncing around.  Hilltop's mare Raja foaled just minutes later.  Three weeks early, this Olivi filly is smaller but also full of personality and was quickly on her feet.   
May 24th: Finally, another colt and he was well worth the wait!  Congratulations to breeder Catherine Haddad on this Sir Donnerhall foal out of her homebred mare Raureif.  While this mare always produces quality offspring, we think this one may be her fanciest yet.
June 1st: We're getting close to the end of foaling season and maiden mares can keep us guessing up until the last minute, but Hilltop's mare Qindle had an easy delivery on June 1st and produced a beautiful, feminine filly by For Romance.  We were very excited about this combination and Fiona is exceeding all our expectations.
June 6th: The last mare wasn't due until the end of June, but Valkyrie (Ferro-Idocus) very kindly moved her timing up and produced a tall, elegant black filly by Olivi around 5am this morning.  Named Nova by breeder Susanne Manz, we can just picture this beautiful filly in the dressage ring a few years from now. 
It's a wrap – 3 months of of foalings, lots of long nights, 11 (mostly bay) fillies and only 3 colts!  Congratulations to all the breeders of these wonderful foals and an enormous thank you and job well-done to our Broodmare Manager Diana Frederick and her team!
Sternlicht Withdrawn from 2018 Line-Up
Hilltop Farm has always been committed to not only offering the highest caliber stallions to our breeders, but also to supporting the education, overall development, and integrity of the sport horse breeding industry.  In response to an owner's request to breed a mare that was a known carrier of Warmblood Fragile Foal Syndrome (WFFS), all the Hilltop-owned stallions recently underwent genetic testing.  All the tested stallions were negative except for Sternlicht who tested positive as a carrier of WFFS.
With recessive genetic disorders like Warmblood Fragile Foal Syndrome (WFFS), two copies of a recessive gene must be present for the horse to exhibit signs of the recessive defect. Horses with only one copy of the defective gene are considered "carriers" and do not have any symptoms associated with WFFS.  A foal can only be affected with symptoms if the foal inherits the disease from both parents, and in four years of breeding Sternlicht we know of no cases of WFFS affected foals.  Current estimates are that between 6% and 11% of the Warmblood population are carriers of WFFS, but testing is not common and to-date there has been an overall lack of discussion about the disease or testing.  Hilltop Farm will be encouraging all breeders to test their breeding stock to make informed decisions.
Warmblood Fragile Foal Syndrome is an inherited systemic connective tissue disorder that is found in Warmblood horses. Foals can have extreme skin fragility that lacks tensile strength and is often characterized by tearing or ulceration from normal contact with surroundings. Limb joints are extremely lax, affected foals cannot stand normally, and they must be euthanized soon after birth. 
Sternlicht has many outstanding traits that make him a valuable contributor for sport horse breeding.  With the state of genetic testing in its infancy, the sport horse industry has not yet had an open discussion on recessive traits like WFFS.  Other breeds and registries are far ahead of us in dealing with similar situations related to recessive traits and genetic testing. Time is needed for education about WFFS, discussions on the use of genetic testing and how it will influence our breeding decisions going forward, and the role and position of the warmblood registries in these circumstances.  Consequently, we have chosen to remove Sternlicht from this year's stallion roster as we investigate the ramifications of this and other similar situations related to recessive traits and genetic testing. 
We hope that by coming forward and openly announcing this discovery, we can be a positive catalyst for how we as an industry move forward.  Questions regarding Sternlicht or Warmblood Fragile Foal Syndrome should be directed to Natalie DiBerardinis, Hilltop Farm's Managing Director, at 410-658-9898 or natalie@hilltopfarminc.com.
---