American-Bred Sport Horses Are Rising To The Top
Read stories from the breeders, riders and owners of the four best young horses in the nation. The manicured grounds of the Lamplight Equestrian Center were superb as was the quality of the equine competitors at the 2009 Markel/United States Equestrian Federation (USEF) National Young Horse Dressage Championships and the 2009 USEF National Developing Horse Dressage Championship, sponsored by the Dutta Corporation and Performance Sales International.
From Dressage Today, January 2010
Articles & Interviews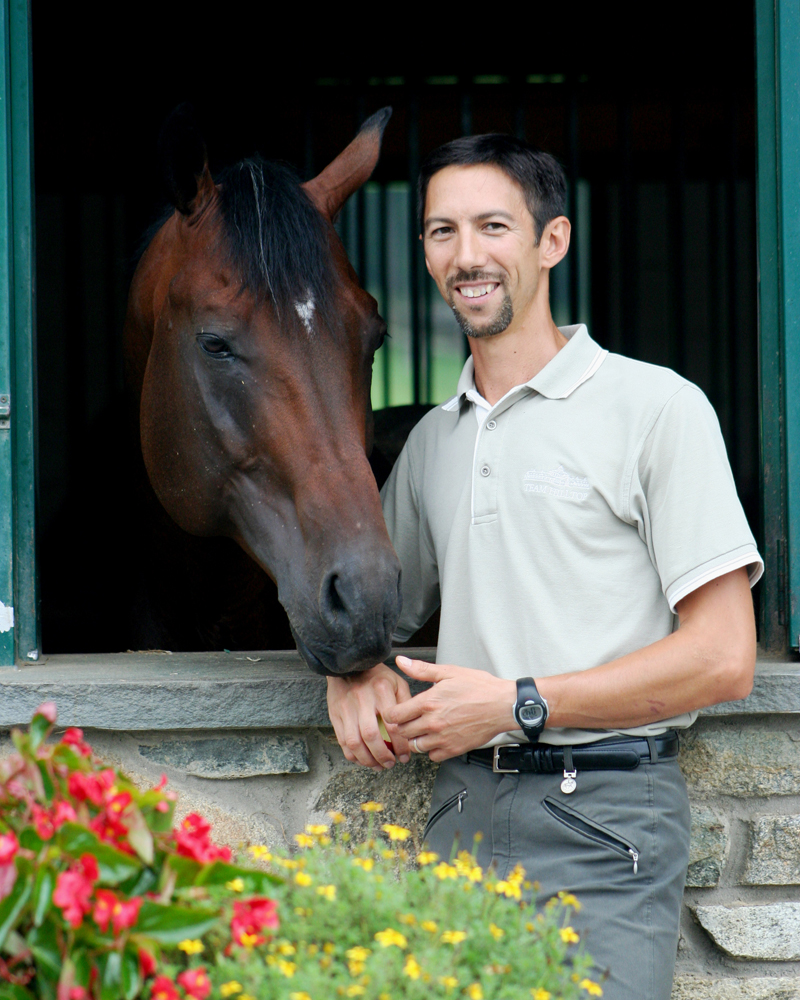 Aug, 2016
Whether you are learning about showing your horse in hand or just looking for some tips, this excerpt from the 2015 USDF Sport Horse Breeders/Handlers Seminar is for you – Showing Sport Horses In Hand with Michael Bragdell.
May, 2013
The dramatic view at Hilltop Farm is as beautiful as its magnificent horses, but the facility's scenic side in a relatively rural section of Maryland is just one of the many things that make it unique, the word most often used by people describing this one-of-a-kind property.
Click Here to View More Hilltop Articles & Interviews