Kristi Nunnink and R-Star (Riverman)
Kristi Nunnink's default expression is a smile. It doesn't matter how hard she's working, what level she's riding or how the horse under her is performing -- her mouth curls faintly upward, unforced. It may just be a coincidence of facial structure, or it may be a product of years of habit. But either way, the expression fits her, because Nunnink may very well be the happiest rider at Rolex Kentucky. At 48, she's heading to her first CCI**** with her horse of a lifetime.
From The Chronicle, April 16 2010
Articles & Interviews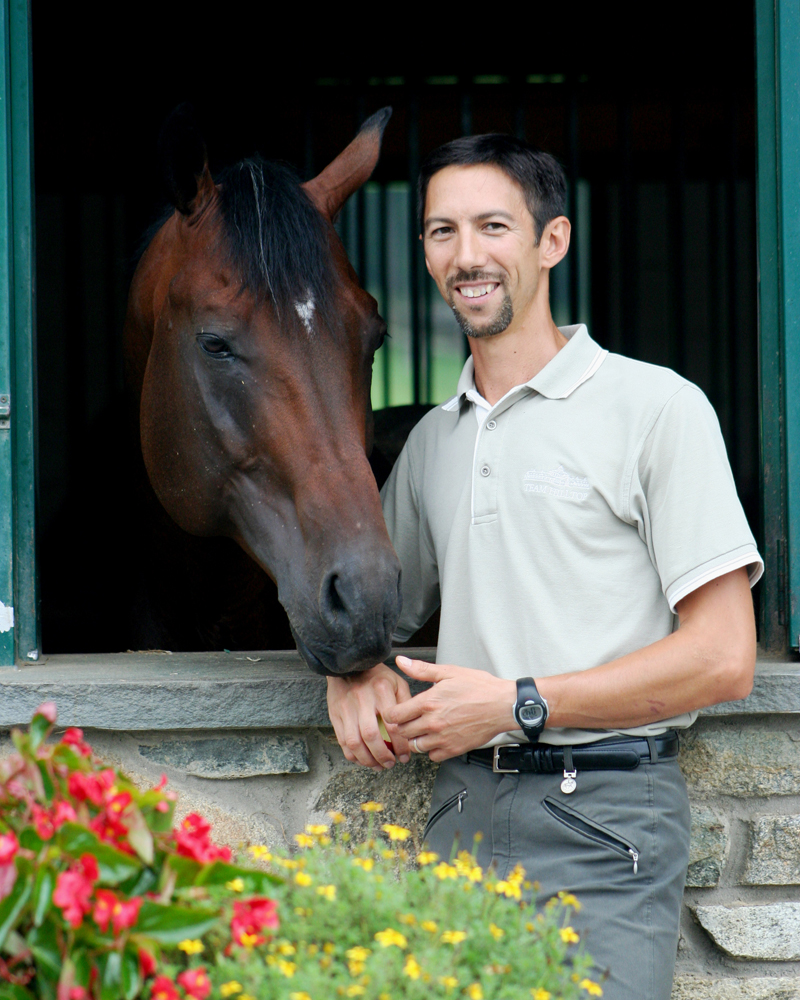 Aug, 2016
Whether you are learning about showing your horse in hand or just looking for some tips, this excerpt from the 2015 USDF Sport Horse Breeders/Handlers Seminar is for you – Showing Sport Horses In Hand with Michael Bragdell.
May, 2013
The dramatic view at Hilltop Farm is as beautiful as its magnificent horses, but the facility's scenic side in a relatively rural section of Maryland is just one of the many things that make it unique, the word most often used by people describing this one-of-a-kind property.
Click Here to View More Hilltop Articles & Interviews