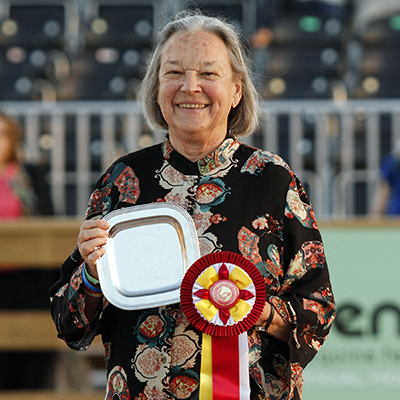 Jane MacElree
President/Owner Jane's vision when Hilltop Farm was incorporated in 1991 was to have a world-recognized sporthorse breeding and training center. That vision is what shapes the direction of Team Hilltop still today. Jane will often be seen at horse shows and inspections cheering on her own horses, as well as those of our clients. Her enjoyment and pride in the success of each horse and rider is infectious.
Ann Hill
Jane's daughter  Ann started riding at nine years of age. She became very active in the horse world joining Sunny Hills Pony Club in Delaware and becoming a C2 Pony clubber among her many other horse activities. Ann continues to ride and compete in hunters and jumpers.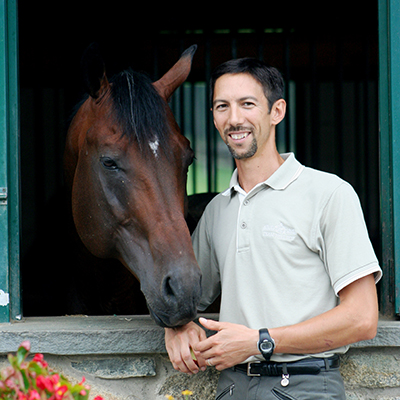 Michael Bragdell
Hilltop Farm's Head Trainer Originally from Sweden, Michael joined the Hilltop team in 1995. He is well-known for his young horse services and has handled hundreds of horses in inspections and breed shows.  Seven of the youngsters that Michael has started at Hilltop have gone on to top finishes in the USEF/Markel Young Horse National Championships. In 2008, Michael captured his first USEF FEI Four-Year Old National Championship with Selten HW and in 2012 he won again with Hemmingway.  Michael has won numerous Championships with the stallions as well as client horses that are in training.  He teaches a dedicated group of riders both at Hilltop and in clinics.  Michael is a USDF Bronze, Silver, & Gold Medalist and is a USDF Certified Instructor through Fourth Level.
---
Jessica Fay
Hilltop Farm's Assistant Trainer Jessica grew up with horses on her family's small warmblood breeding farm in Maine and raised and started a number of homebreds.  Jess first joined the Hilltop team in 2006 as a working student with Michael Bragdell. She left to pursue her Bachelors degree in Kinesiology from the University of Massachusetts.  While finishing her Masters degree, Jessica had the opportunity to further her training abilities by working as the assistant trainer/barn manager for Grand Prix trainer and competitor, Sharon McCusker. Jessica finished her USDF Bronze and Silver Medals aboard her own mare, Veraki, in 2014 and is now a USDF Certified Instructor.  Jessica's passion for young horse education, and her knowledge of kinesiology provide a unique foundation for developing today's sporthorses.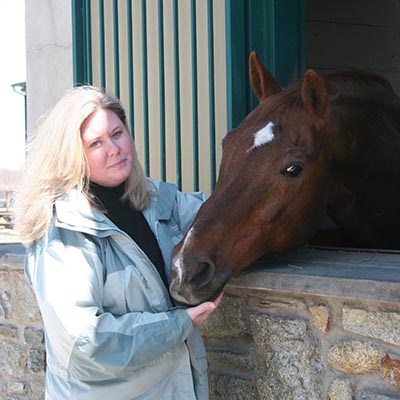 Natalie DiBerardinis
General Manager & Breeding Manager  A broad background as a rider, instructor, sporthorse breeder, USEF Technical Delegate, and equestrian event manager has provided Natalie with the base needed to manage Hilltop's general operations and breeding program. Her association with Hilltop Farm actually began in 1998 and her respect for Jane MacElree and the belief in Hilltop's vision made it an easy choice to return in a new role in 2007.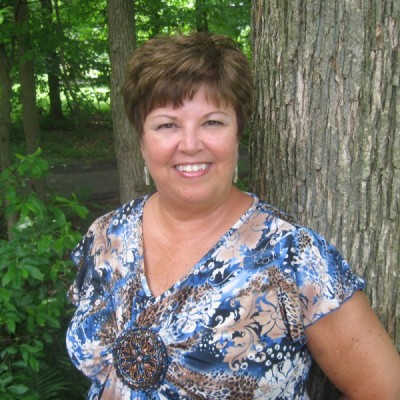 Gayle Stike
Exec Assistant, Bookkeeper, Website Coordinator Gayle started her office career working first for the U.S. Naval Training Center in Bainbridge, MD and then the U.S. Army Aberdeen Proving Ground editing classified reports. After taking a break from the work force to become a full-time mom and raise her two sons, she joined the Hilltop Team in 1996. Gayle says she has one of the best views of Hilltop Farm from her upstairs office.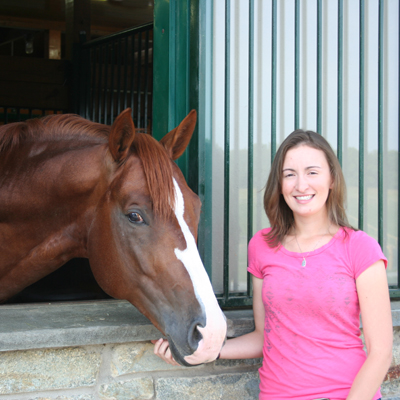 Brittany Callahan
Breeding Department Assistant  Brittany joined the Hilltop team after earning a Bachelor in Equine Business Management at Cazenovia College in 2011. With a diverse background in hunter/jumpers and Thoroughbred racehorses, Hilltop Farm is the perfect place to learn about a different aspect of the industry. In her spare time she enjoys riding and working on her family's Thoroughbred farm.
Kelly Talley
Admin Assistant Kelly Talley joined the Hilltop team in early 2010. Having been a horse owner and lover since she was a child, Kelly gave up her two horses five years ago to become a full-time mom. She now helps out in the office twice a week to keep her connection to the horses and still have time to be a mom.
Natalie Wolfer
Groom Natalie moved from Vermont to join the Hilltop Team in December 2012.  A 2010 graduate of Lake Erie College with a Bachelor's Degree in Equine Facility Management, Natalie has been involved in the sport horse industry for several years, working at a variety of boarding and breeding facilities. She enjoys riding in her spare time and spending time with Australian Shepherd, Stevie.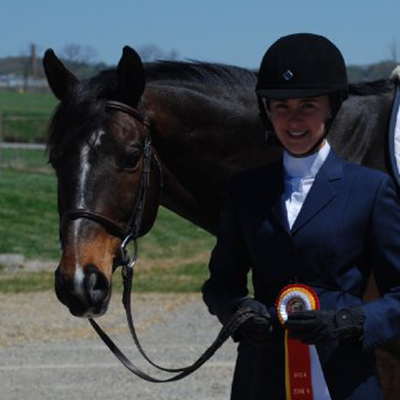 Jennifer Callahan
Training Barn Manager Jennifer joined the Hilltop Team upon graduating from Saint Andrews University in 2011 with a degree in Equine Business Management.  She has a diverse background in the thoroughbred and hunter industries and enjoys riding and painting in her spare time. She took on the role of Stable Floor Manager in April 2015.
Jackie Testa
Training Barn Assistant Manager Jackie joined Team Hilltop in the spring of 2014 working part-time in the Main Barn.  She has worked as a groom in several breeding and Hunter/Jumper farms and is also a Therapeutic Riding instructor at Carousel Park.  Jackie enjoys riding in Western Pleasure and Western Dressage with her AQHA mare "Maker Foxy".  In her spare time she enjoys riding and spending time with her Australian Cattle Dog, Dingo.
Barbara Hogstrom
Raising Assistant Barb joined the Hilltop Team in November 2012 and has an Associate's degree in Equine Studies from Harcum College and a Business degree from the University of Colorado. She has over twenty years' experience in the equine industry and spends her free time helping her daughters show their hunter ponies or working with her own Friesian mare.
Bryan Harnish
Director of Grounds & Maintenance Bryan joined the Hilltop Team in 1991 and has been maintaining the property ever since. He keeps all the equipment running smoothly and sees that the grounds and buildings are kept beautiful for all to enjoy. Bryan is an avid hunter in his spare time.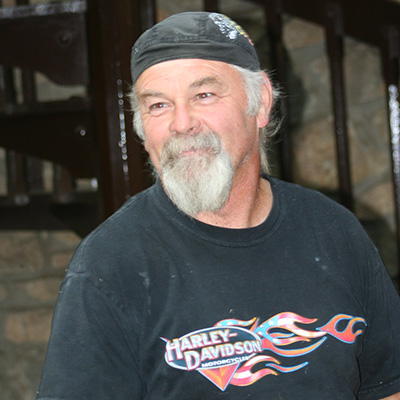 Billy Jack
Stable Maintenance Previously working for a vet for over 30 years, Billy has been with Hilltop since 2004. Billy is an irreplaceable part of the team and can be relied upon to fill in for any situation that may arise. His experience and background allow him to handle the stallions during collection, assist with foalings, repair machinery, and anything else you can imagine.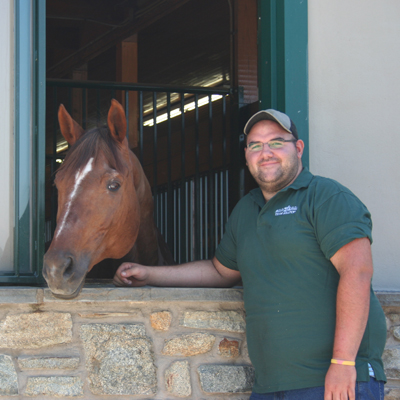 Tom Rogers
Grounds Maintenance Graduating Rising Sun High in Spring '09, Tom started out helping the stable floor in the mornings November 2008. He has moved into working more with the grounds team most of the day. Tom has a passion for fashion and hopes to create his own fashion design with a flair of equestrian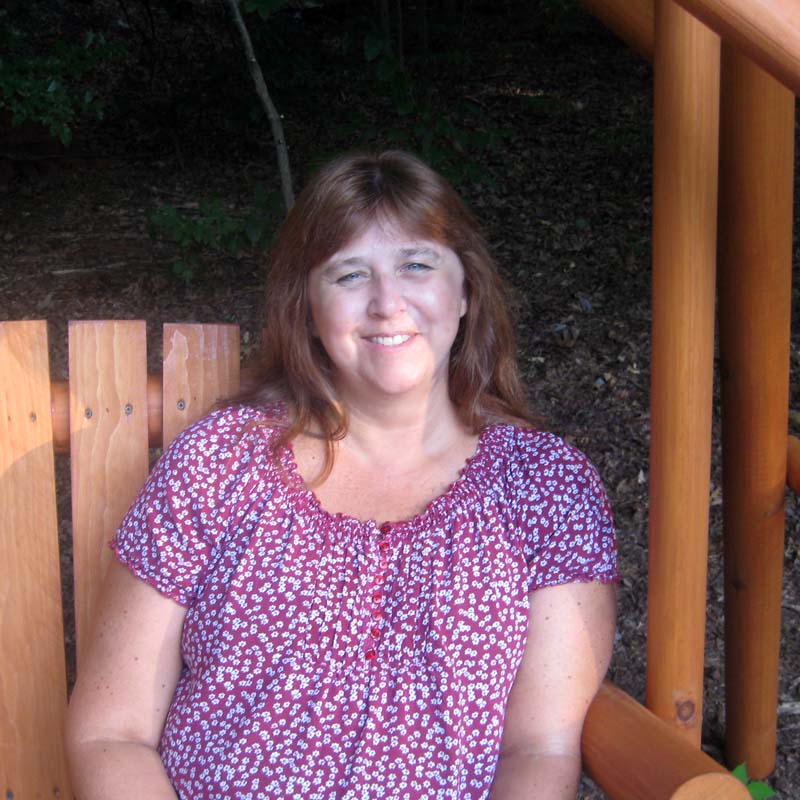 Diane Church
Housekeeping Diane joined Hilltop in 1991 when it first started. She has cleaned in most every building on the property during her many years here. She left for a brief period in 2010 for a full-time job as a CNA but returned to part-time work at Hilltop in 2013. She loves kids and animals and keeps her home full of both most of the time doing babysitting and dogsitting.