The Matchmaker - A Breeding Manager Tells How She Pairs stallions and Mares to Create Champion Offspring
The phone rings at Hilltop Farm and breeding manager Natalie DiBerardinis answers. Just as she suspected, it is a mare owner looking for advice. Which stallion would be a good match for her mare, the caller asks anxiously. With scientific advances in artificial insemination, the choices for a perfect partner have never been greater, but that doesn't mean the selection process is any simpler. DiBerardinis asks the owner a few questions about her mare and suggests she complete Hilltop's online questionnaire. After reading it, she and the caller will talk again to discuss the options.
From Dressage Today, January 2009
Articles & Interviews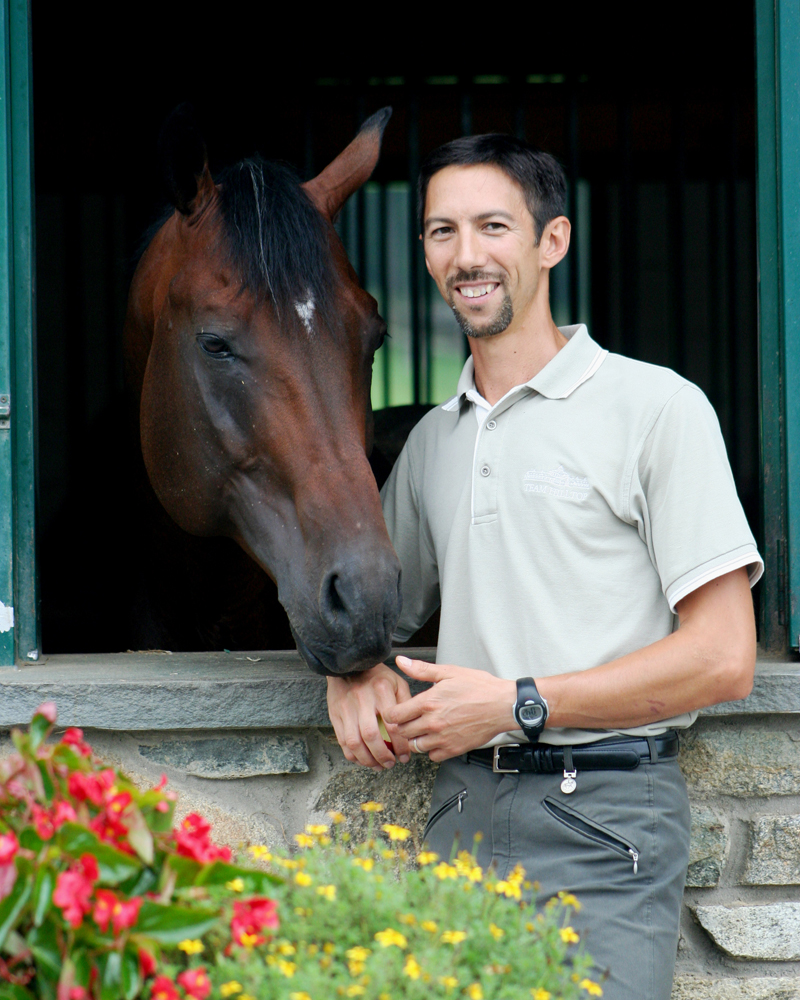 Aug, 2016
Whether you are learning about showing your horse in hand or just looking for some tips, this excerpt from the 2015 USDF Sport Horse Breeders/Handlers Seminar is for you – Showing Sport Horses In Hand with Michael Bragdell.
May, 2013
The dramatic view at Hilltop Farm is as beautiful as its magnificent horses, but the facility's scenic side in a relatively rural section of Maryland is just one of the many things that make it unique, the word most often used by people describing this one-of-a-kind property.
Click Here to View More Hilltop Articles & Interviews