A stunning type with a talent for top sport, Sternlicht is the clear choice for many of our breeders. This three-time US Dressage Finals Champion is on the USEF Development List preparing for his move up to the Grand Prix. His foal inherit the long-legged, modern type of their sire and are early standouts at inspections and shows around the country.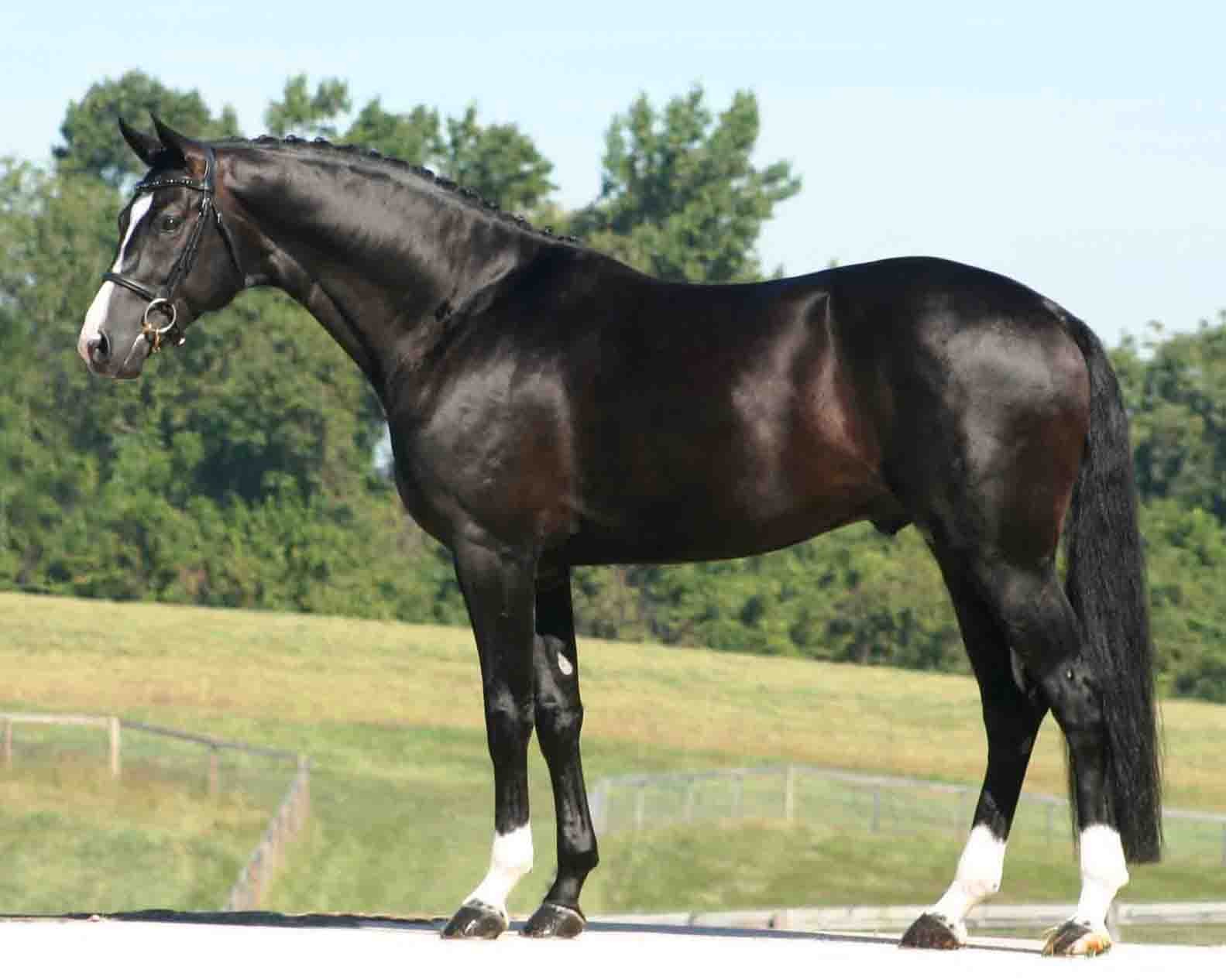 (Goldberg x Rossignol/Royal Classic)
Here is a fun prospect for a dedicated dressage rider to develop towards the FEI 5-year old Test later this year or to point with an eye towards the FEI ring in the future. Goldwyn is a smart, sensitive horse with three quality gaits.
Sired By Goldberg...
2015
16.1H
Westfalen Gelding
Due to the COVID-19 outbreak, Hilltop Farm is currently closed to all visitors.  We are still planning on our summer/fall events at this time but will post updates as they are known.  
July 4-5th: American Hanoverian/
                     American Rhineland Inspection
                     (Stallions, MPT, Mares, Foals, Futurity)
July 31st:  ISR/OldenburgNA Inspection
                     (Stallions, MPT, Mares, Foals)
October 26-28th:  NA Stallion Sport Test