---
Michael is originally from Gothenburg, Sweden and worked several years at a riding school, serving as an instructor and member of the show jumping team. He continued his education in England where he trained and showed young horses for Gustavii Stud. In 1995, Michael joined the Hilltop Team and he now holds the position of Head Trainer. Over the years he has presented numerous stallions and countless mares and foals at breed registry inspections as well as at breed shows around the country.
Michael believes in keeping the work interesting for the young horse to ensure they stay fresh and happy throughout their career. Seven of the youngsters that Michael has started at Hilltop have gone on to top finishes in the USEF/Markel Young/Developing Horse National Championships.
In 2008, Michael captured his first National Championship aboard Selten-HW in the FEI Four-Year Old division and captured this championship again in 2012 with Hemmingway.  In 2018 & 2019, Michael and SenSation HW won the USEF Young Horse National Championships.  Michael has won seven US Dressage Finals National Championships as well and is a USDF Bronze, Silver, & Gold Medalist.  Michael is a USDF Certified Instructor and is available for lessons at Hilltop Farm as well as offering limited clinics.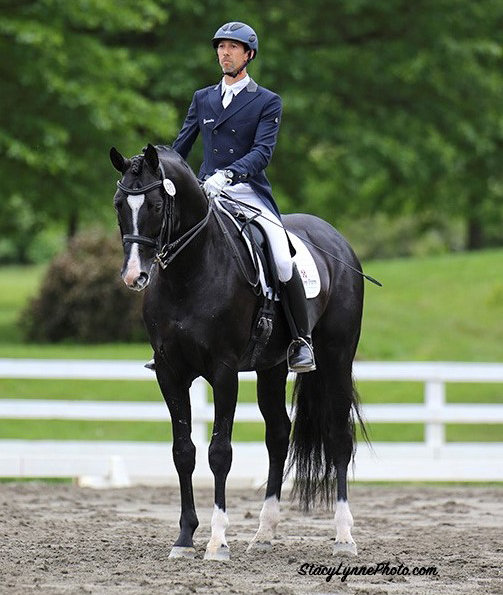 BLM Reserve Champion Third Level ~ Royal Prince
USEF 4 Year Old National Champion ~ Selten-HW
Dressage at Devon Reserve Grand Champion ~ Hilltop Cha Cha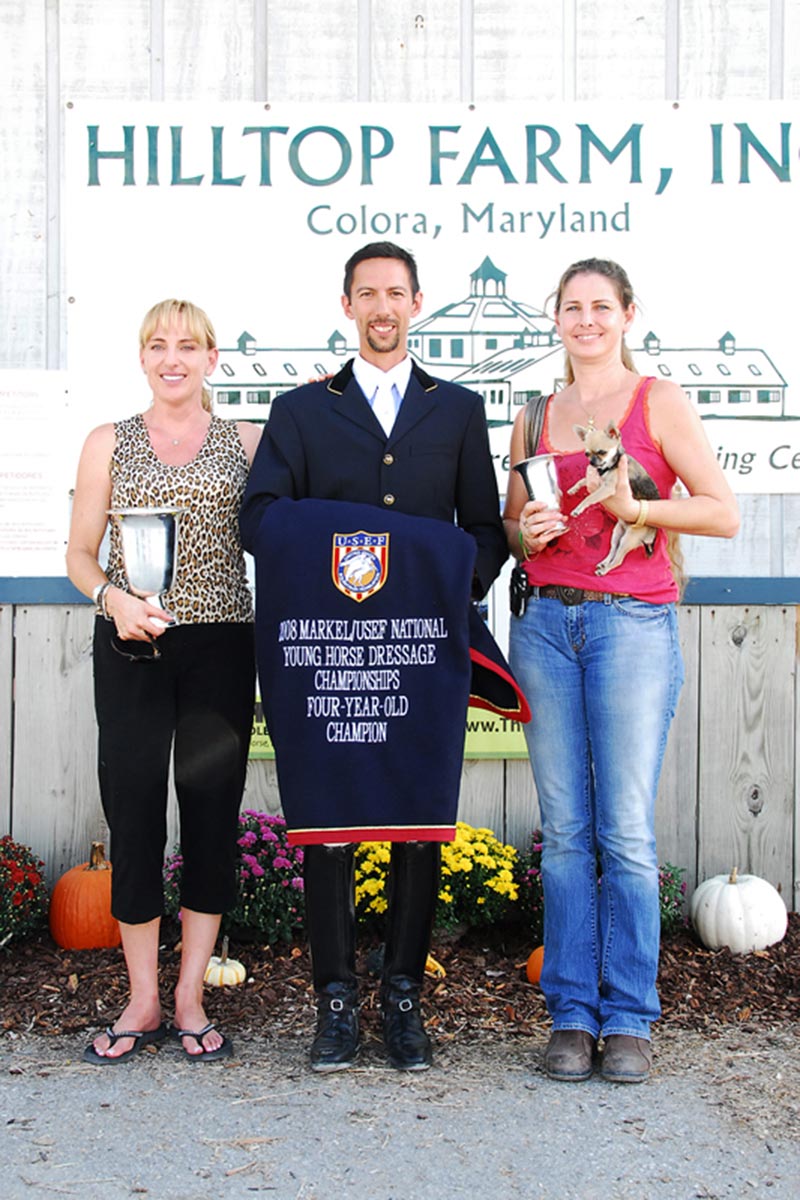 Dressage at Devon Grand Champion ~ Qredit Hilltop
Dressage at Devon ~ Honored with the John JP Perry Memorial Perpetual Trophy
USDF Region 1 Reserve Champion Fourth Level ~  Royal Prince
BLM Reserve Champion Fourth Level ~ Royal Prince
USDF All Breeds (AHS) Training Level, 3rd Place ~ Boxster A
USDF Region 8 Champion First Level ~ Boxster A
BLM Reserve Champion Prix St. Georges ~ Bugatti Hilltop
Dressage at Devon Materiale Champion ~ Felix
USDF Horse of the Year First Level, 3rd Place ~ Boxster A
USDF All-Breeds (AHS) First Level Reserve Champion ~ Boxster A
USEF 4-Year Old National Champion ~ Hemmingway
USDF Region 1 Champion Intermediare II ~ Don Principe
USDF All-Breeds (AHS) Intermediare II Champion ~ Don Principe
USDF Region 1 Reserve Champion Third Level ~ Boxster A
USDF All-Breeds (AHS) Third Level, 3rd place ~ Boxster A
USDF Region 1 Champion First Level ~ Hemmingway
USDF Horse of the Year First Level, 3rd place ~ Hemmingway
USDF All-Breeds (GOV) First Level Champion ~ Hemmingway
---
USDF Region 1 Champion Third Level ~ Feuerbach

USDF Region 1 Champion Fourth Level ~ Boxster A

USDF Region 1 Champion Intermediare II ~ Don Principe

BLM Champion Third Level ~ Qredit Hilltop

USDF All-Breeds (AHS) Fourth Level, 1st place ~ Boxster A

USDF All-Breeds (AHS) Grand Prix Level, 4th place ~ Don Principe

AHS Co-Champion USEF Four Year Old ~ Sternlicht Hilltop
USDF Finals Champion First Level ~ Sternlicht Hilltop

USDF Region 1 Reserve Champion Grand Prix ~ Witness Hilltop

USDF Region 1 Champion Intermediare II ~ Witness Hilltop

USDF Region 1 Champion Intermediaire I ~ Boxster A

USDF Region 1 Reserve Champion Prix St. Georges ~ Boxster A

USDF Region 1 Champion First Level ~ Sternlicht Hilltop

USDF Horse of the Year First Level, 2nd place ~ Faberge Blue

USDF All-Breeds (KWPN) First Level, 1st place ~ Faberge Blue

USDF All-Breeds (AHS) Prix St. Georges, 2nd place ~ Boxster A

USDF All-Breeds (AHS) Intermediaire I, 2nd place ~ Boxster A

USDF All-Breeds (GOV) Prix St. Georges, 4th place ~ Qredit Hilltop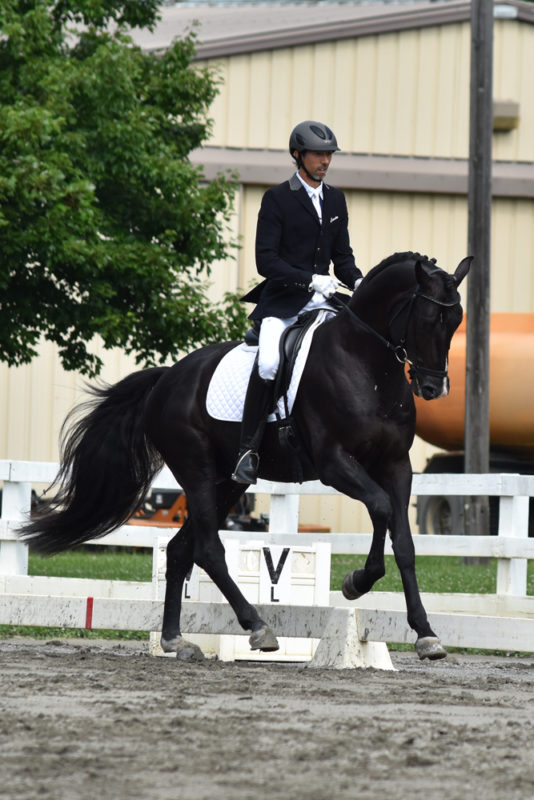 USDF Finals Champion Third Level ~ Sternlicht Hilltop

USDF Finals Champion Third Level Freestyle ~ Faberge Blue

USDF Region 8 Reserve Champion Intermediate I ~ Qredit Hilltop

USDF Region 8 Reserve Champion Prix St. Georges ~ Qredit Hilltop

USDF Region 8 Champion Third Level Freestyle ~ Faberge Blue

USDF Horse of the Year Intermediate Freestyle Challenge, 1st place ~ Qredit Hilltop

USDF Horse of the Year Intermediate Level Freestyle, 4th place ~ Qredit Hilltop

USDF All-Breeds (KWPN) Grand Prix Level, 3rd place ~ Witness Hilltop

USDF All-Breeds (KWPN) Third Level Freestyle, 2nd place ~ Faberge Blue

USDF All-Breeds (KWPN) Third Level, 4th place ~ Faberge Blue

USDF All-Breeds (AHS) Third Level, 1st place ~ Sternlicht Hilltop

USDF All-Breeds (GOV) Intermediate Freestyle, 1st place ~ Qredit Hilltop

USDF All-Breeds (GOV) Intermediate I, 2nd place ~ Qredit Hilltop

USDF All-Breeds (Westfalen) Prix St. Georges, 1st place ~ Feuerbach
It is important that I incorporate variety in the training for all of my horses.  Some of the tools I use include groundwork, freejumping, longlining, and hacking.  I think the variety allows the horses to approach the training with a fresher mind and develops their physical strength and promotes longterm soundness."
—Michael Bragdell
USDF Finals Champion Intermediate II ~ Qredit Hilltop

USDF Region 8 Reserve Champion Intermediate II ~ Qredit Hilltop

USDF Horse of the Year Intermediate II, 2nd place ~ Qredit Hilltop

USDF Horse of the Year USEF Four-Year Old, 2nd place ~ SenSation HW

USDF Horse of the Year FEI Six-Year Old, 4th place ~ Finery

USDF All-Breeds (GOV) FEI Six-Year Old, 1st place ~ Finery

USDF All-Breeds (KWPN) Prix St. Georges, 3rd place ~ Faberge Blue

USDF All-Breeds (AHS) Prix St. Georges, 2nd place ~ Sternlicht Hilltop

USDF All-Breeds (GOV) Intermediate II, 1st place ~ Qredit Hilltop

USDF All-Breeds (Westfalen) USEF Four-Year Old, 1st place ~ SenSation HW

USDF All-Breeds (Westfalen) Intermediate I, 4th place ~ Feuerbach
USEF Five-Year Old National Champion ~ SenSation HW

USDF Finals Champion First Level ~ SenSation HW

USDF Region 1 Champion First Level ~ SenSation HW 

USDF Region 1 Champion Intermediate I ~ Sternlicht Hilltop

USDF Region 1 Champion Intermediate Freestyle ~ Sternlicht Hilltop 

USDF Region 1 Reserve Champion Grand Prix ~ Qredit Hilltop

USDF Horse of the Year First Level, 1st place ~ SenSation HW

USDF Horse of the Year Prix St. Georges, 10th place ~ Sternlicht Hilltop

USDF All-Breeds (AHS) Prix St. Georges, 1st place ~ Sternlicht Hilltop

USDF All-Breeds (GOV) Intermediate II, 2nd place ~ Qredit Hilltop

USDF All-Breeds (Westfalen) USEF Five-Year Old, 1st place ~ SenSation HW

USDF All-Breeds (Westfalen) First Level, 1st place ~ SenSation HW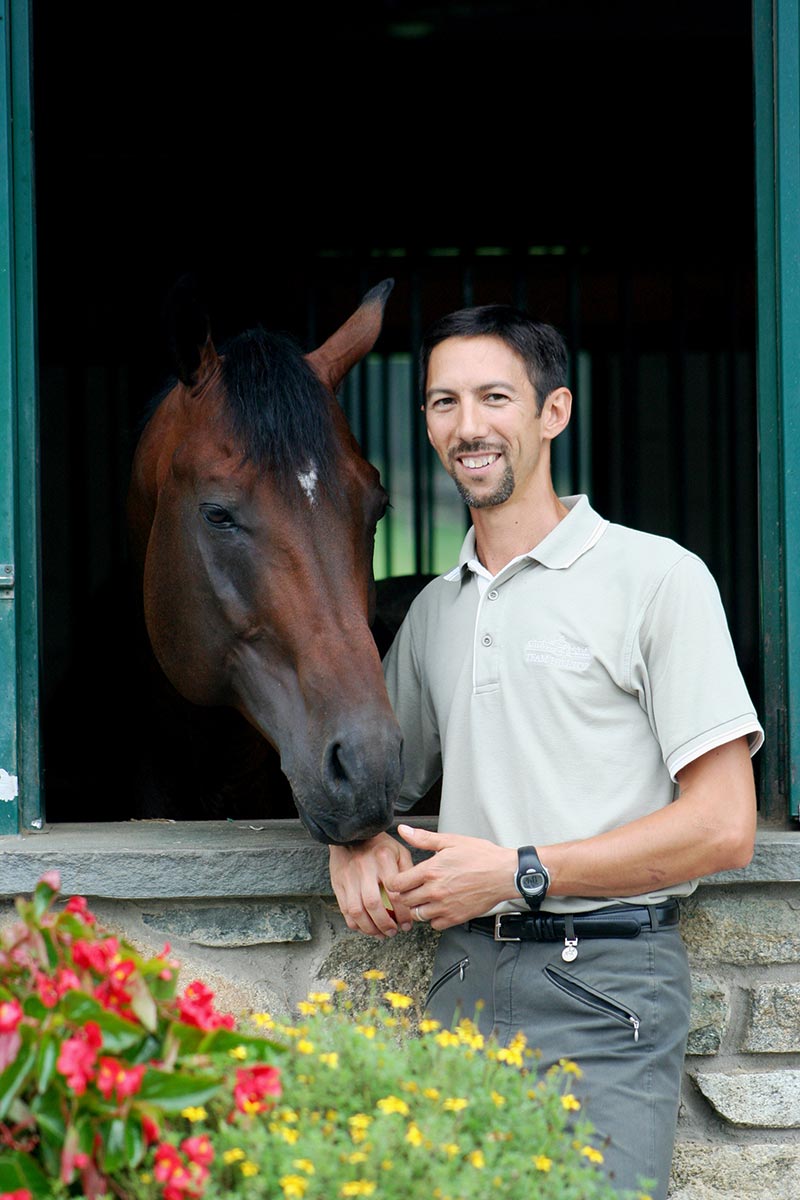 USEF Six-Year Old National Champion ~ SenSation HW
USDF Finals Champion Third Level ~ SenSation HW
USDF Finals Reserve Champion Grand Prix ~ Qredit Hilltop
USDF Finals Champion Prix St. Georges ~ Sternlicht Hilltop
USDF Region 1 Champion Third Level ~ SenSation HW 
USDF Region 1 Champion Prix St. Georges ~ Sternlicht Hilltop
USDF Region 1 Champion Intermediate I ~ Sternlicht Hilltop
USDF Region 1 Champion Intermediate Freestyle ~ Sternlicht Hilltop 
USDF Region 1 Reserve Champion Grand Prix ~ Qredit Hilltop
USDF Region 1 Reserve Champion Grand Prix Freestyle ~ Qredit Hilltop
USDF Horse of the Year FEI Six-Year Old, 1st place ~ SenSation HW
USDF Horse of the Year Grand Prix, 9th place ~ Qredit Hilltop
USDF Horse of the Year FEI Six-Year Old, 1st place ~ SenSation HW
USDF All-Breeds (AHS) Prix St. Georges, 4th place ~ Sternlicht Hilltop
USDF All-Breeds (AHS) Intermediate I, 3rd place ~ Sternlicht Hilltop
USDF All-Breeds (AHS) Intermediate Freestyle, 5th place ~ Sternlicht Hilltop
USDF All-Breeds (GOV) Grand Prix, 1st place ~ Qredit Hilltop
USDF All-Breeds (GOV) Grand Prix Freestyle, 4th place ~ Qredit Hilltop
USDF All-Breeds (Westfalen) USEF Six-Year Old, 1st place ~ SenSation HW