New to the Hilltop Farm line-up in 2014 is the striking young stallion Sternlicht GGF. Sternlicht epitomizes the modern sport horse and impresses with his type, movement, and character. He is consistently winning his USEF/FEI Young Horse classes with high scores and praise from the judges and we're excited about his future development.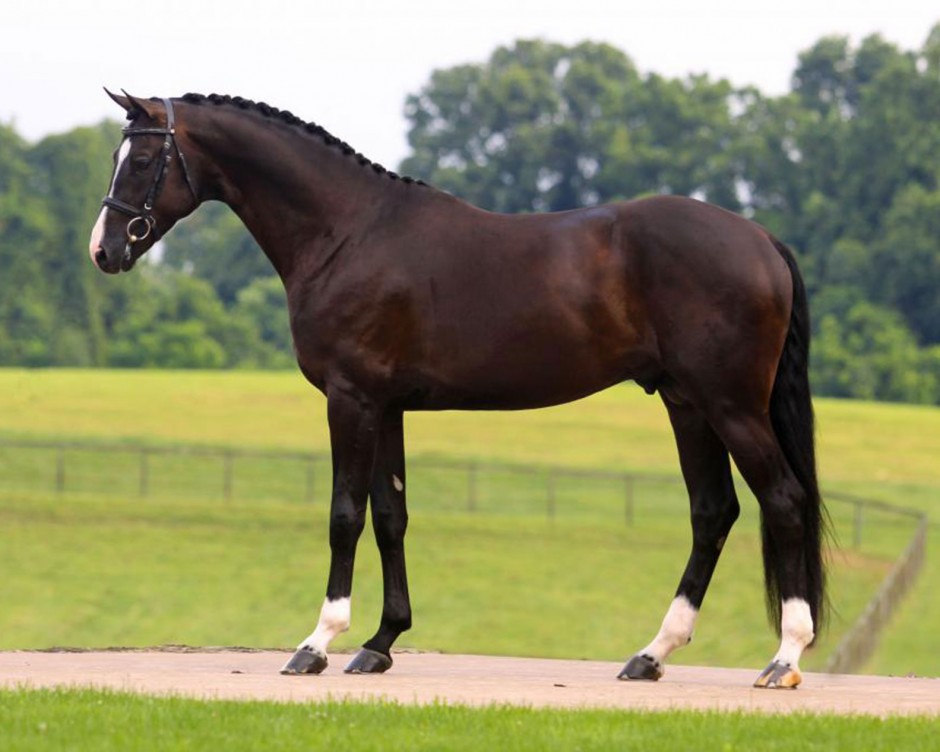 ---
Hilltop News & Events
2014 Stallion Book & DVD
Order Your Free Copy of the Hilltop Farm 2014 Stallion Book & DVD Today!
( Now Available Online )
I love Hilltop's customer service and knowledge base. I can't say enough about what an exceptional place this is: from breeding to training, the stallions, facility, and client support are exceptional and without equal."