Pikko del Cerro HU is a fantastic athlete with elastic movement, natural balance and exceptional intelligence. From in-hand at Devon, through the FEI Young Horse Program, and into the CDI arena, Cerro has been a standout.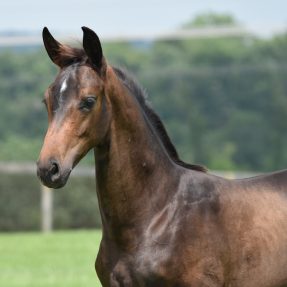 (Qredit x Berlinetta A/Bugatti)
From a family of proven dressage horses, this attractive colt will be a top talent for the dedicated dressage rider looking for a future FEI horse. Quantum A offers elastic, energetic movement and displays modern type. He's sure to catch your eye when you see him in person.
---
Hilltop News & Events
I love Hilltop's customer service and knowledge base. I can't say enough about what an exceptional place this is: from breeding to training, the stallions, facility, and client support are exceptional and without equal." —Emily Covington