Beyond A Beauty Contest - The Judging of Dressage Sport-horse Prospects Is More Than Skin Deep
You spent years studying and researching bloodlines in order to select the most talented and complimentary warmblood stallion to breed to your competitively successful dressage mare.
From USDF Connection, November 2006
History in the Making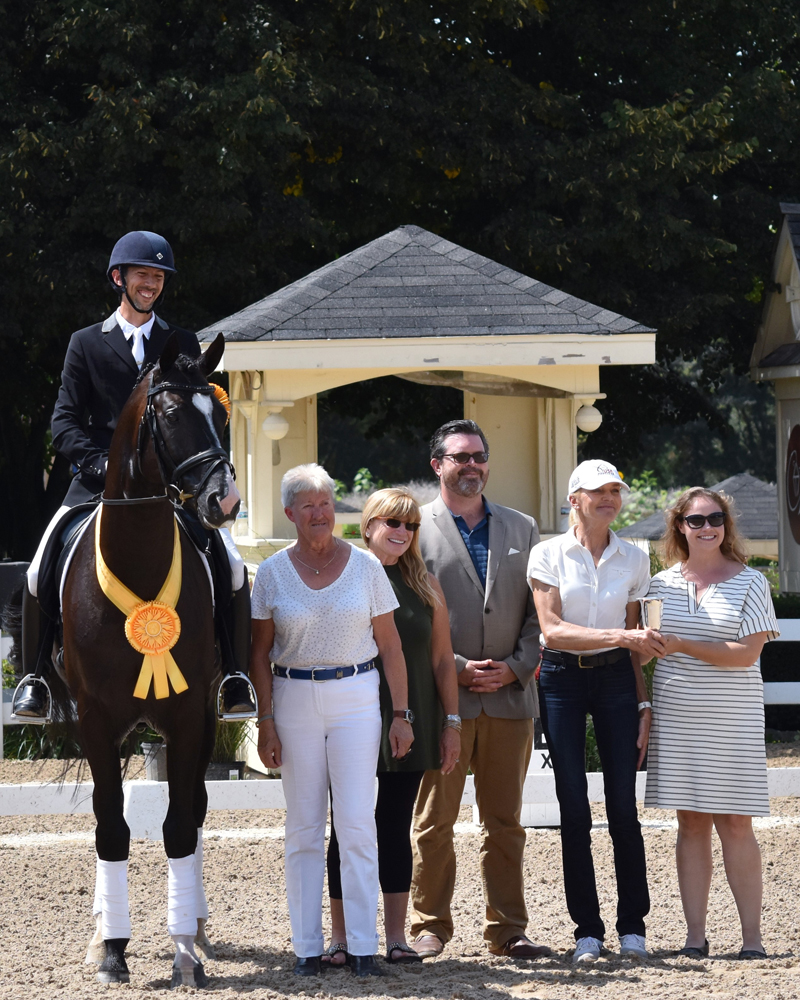 Sep, 2016
Once again we made the long drive out to the beautiful Lamplight Equestrian Center in Wayne, IL for the Markel/USEF Young Horse Championships. Michael qualified two horses for the Championships this year.
Nov, 2005
Any who has endured the loss of a horse can understand the sorrow and despair that descends like a shroud over everyone involved. Any who has witnessed a horse struggle through serious illness can understand how emotional it is to watch horses fight for their lives and how much respect such horses earn amongst their caregivers.
Click Here to View More Hilltop Milestones & Articles