Heroicity Died November 16th, 2005
Any who has endured the loss of a horse can understand the sorrow and despair that descends like a shroud over everyone involved. Any who has witnessed a horse struggle through serious illness can understand how emotional it is to watch horses fight for their lives and how much respect such horses earn amongst their caregivers. Our guest stallion from New Zealand, the Australian Thoroughbred Heroicity was such a horse. He fought hard for his life over several weeks in the hospital when he was struck with a severe case of anterior enteritis, a severe inflammation of his stomach and duodenum. His recovery was nearly miraculous but not completely surprising, given his tremendous will to survive.
With great sadness we announce that on November 16, 2005, Heroicity died of acute gastric rupture. He had endured a couple bumps in the road to his recovery and yet we were still optimistic that he would be healthy for the upcoming breeding season. It is at times like this we are reminded how truly fragile are each of these magnificent creatures. We extend our most heartfelt and deepest condolences to his owner Janice McDonald and to all who deeply loved and admired Heroicity. He earned our utmost respect and admiration, not simply by his extraordinary qualities as a stallion, but even more so by the depth of his character and the beauty of his spirit. He has enriched all our lives and is deeply missed.
Hilltop Archives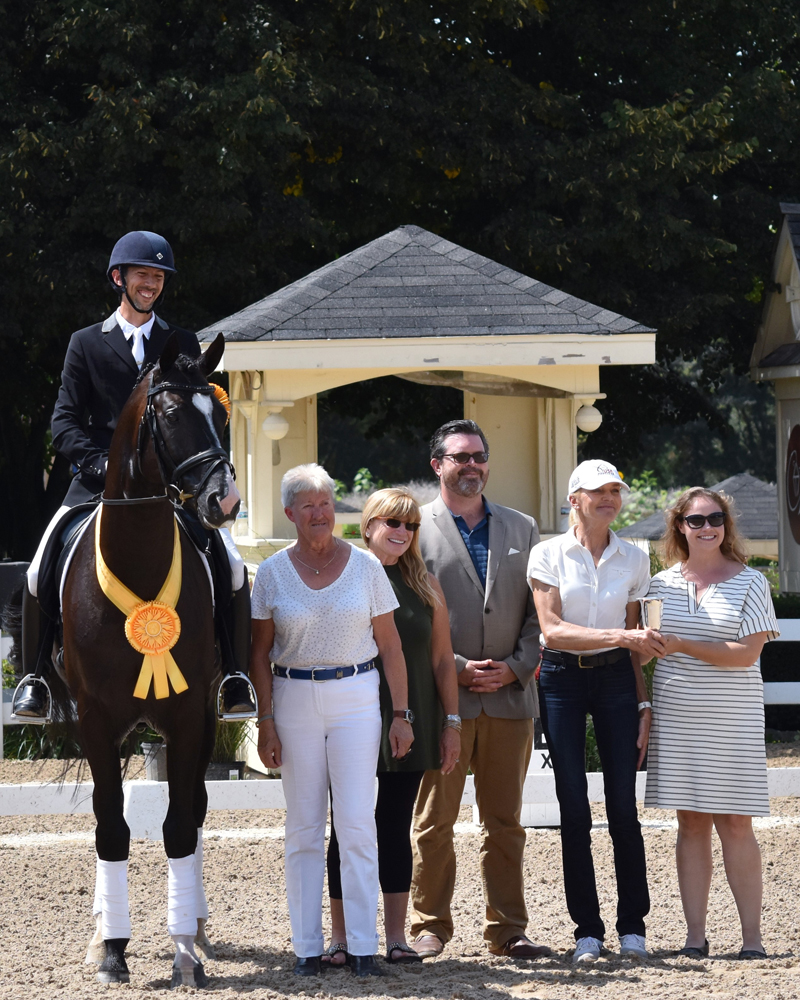 Sep, 2016
Once again we made the long drive out to the beautiful Lamplight Equestrian Center in Wayne, IL for the Markel/USEF Young Horse Championships. Michael qualified two horses for the Championships this year.
Jan, 2016
With each step in their careers, the Riverman offspring continue to impress us with the versatile athleticism that has allowed them to succeed at the highest levels of most every discipline. Over the years we've seen Riverman ranked near the top the USEF Leading Sire rankings in multiple disciplines.
Click Here to View More Hilltop Archives
Hilltop Articles & Interviews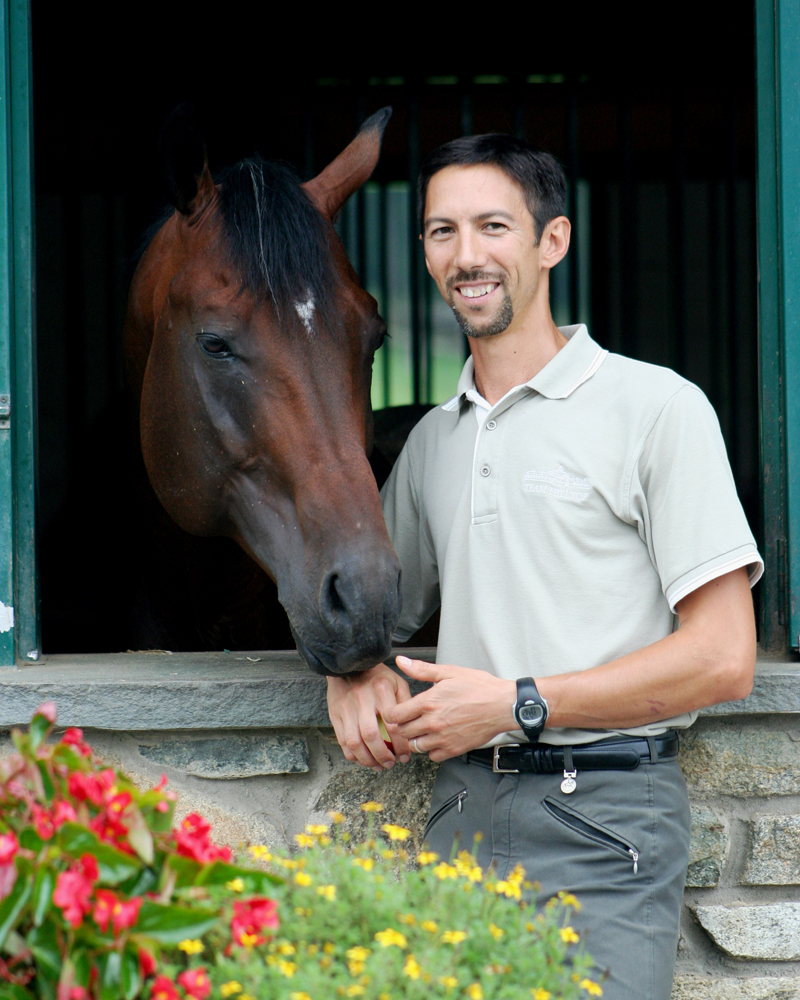 Aug, 2016
Whether you are learning about showing your horse in hand or just looking for some tips, this excerpt from the 2015 USDF Sport Horse Breeders/Handlers Seminar is for you – Showing Sport Horses In Hand with Michael Bragdell.
May, 2013
The dramatic view at Hilltop Farm is as beautiful as its magnificent horses, but the facility's scenic side in a relatively rural section of Maryland is just one of the many things that make it unique, the word most often used by people describing this one-of-a-kind property.
Click Here to View More Hilltop Articles & Interviews