Purina
At Hilltop Farm we've been utilizing Purina feeds for all our horses since 2007. The horses here at the farm include broodmares, foals & growing youngsters, breeding stallions, dressage horses of all ages & training levels, and a few special retirees in their 20's. We've found the Purina product line offers us the nutritional quality and options needed to keep our horses in peak health and condition, whatever their life stage or activity level. When our competition horses are away from home, we know we can find consistent quality and nutrition across the country. For more information or how Purina can help your feeding program, please visit 
www.horse.purinamills.com
.
Select Breeders Services
Select Breeders Services
 is the acknowledged leader in the field of cyropreservation of equine semen. Their affiliate labs throughout the US, as well as Europe and Australia, provide the highest quality management for cooled and frozen semen. The lab at Hilltop Farm was the national headquarters for SBS for 18 years and SBS continues to run a full-service laboratory at Hilltop Farm. We are proud to use SBS for all our semen processing.
Hulsebos
Hulsebos Saddles
, a third-generation family company, has manufactured quality, custom "made to measure" saddles for Dressage, Eventing and Show Jumping since 1910. Hilltop Farm trainers are using Hulsebos Saddles for their daily work.
Cavallo
Cavallo
 has a large selection in riders equipment for show and leisure needs. Our range of products includes: high quality ridingboots for dressage and jumping, as well as all-round boots, ankle boots, chaps and sneakers. Also you will find useful information about leather caring. Other products: breeches, show jackets, tail coats, show breeches, show shirts and top hats, functional coats, jackets and vests, functional riding shirts, sweatshirts and accessories.
Brook Ledge
Brook Ledge is committed to providing the most outstanding service possible in horse transportation. We ship famous show and racehorses to pasture companions and faithful steeds. We understand that whether your horse is a companion or a champion they are all equally important and this is why we treat each horse with the highest care and attention. 
The Mill of Bel Air
The Mill of Bel Air
: From feed to supplies we have what you need to help your horse live a long, successful, and happy life.The Mill strives to provide exceptional quality with exceptional service. We provide an highly competent equine nutritionist to assist you with your feed and management needs. Delivery to Central MD, Southern MD, Eastern Shore of MD, Delaware, and Southern PA.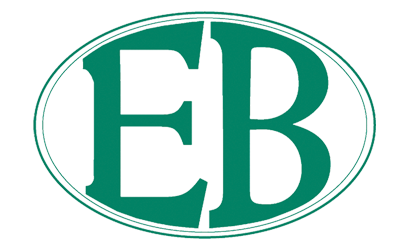 Equine Brokerage
Equine Brokerage: Meeting your equine insurance needs. Contact RCrawford@Equine-Brokerage.com
The USET Foundation
The United States Equestrian Team Foundation supports equestrian athletes, promotes international excellence, and builds for the future of equestrian sports.
USSHBA
The United States Sport Horse Breeders Association supports US-Bred Horses with education, recognition, and outreach. They are a voice for breeders, a resource available to all. Become a member today!
Additional Breeder Resources