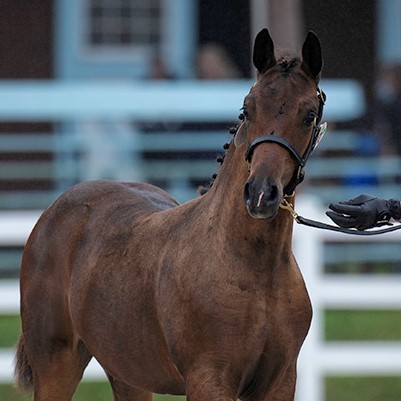 Photo By: Stacy Lynne Photography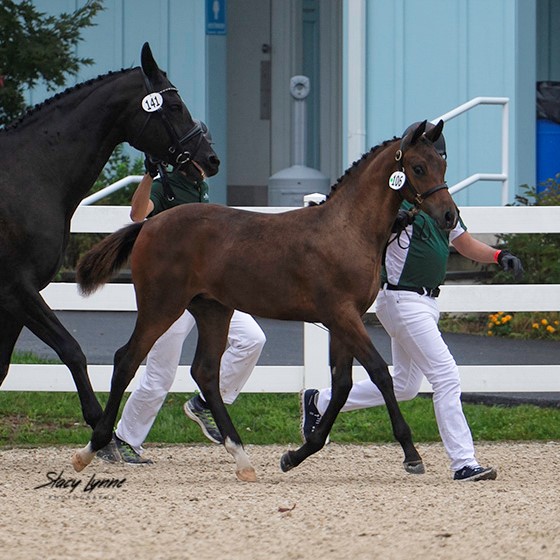 Photo By: Stacy Lynne Photography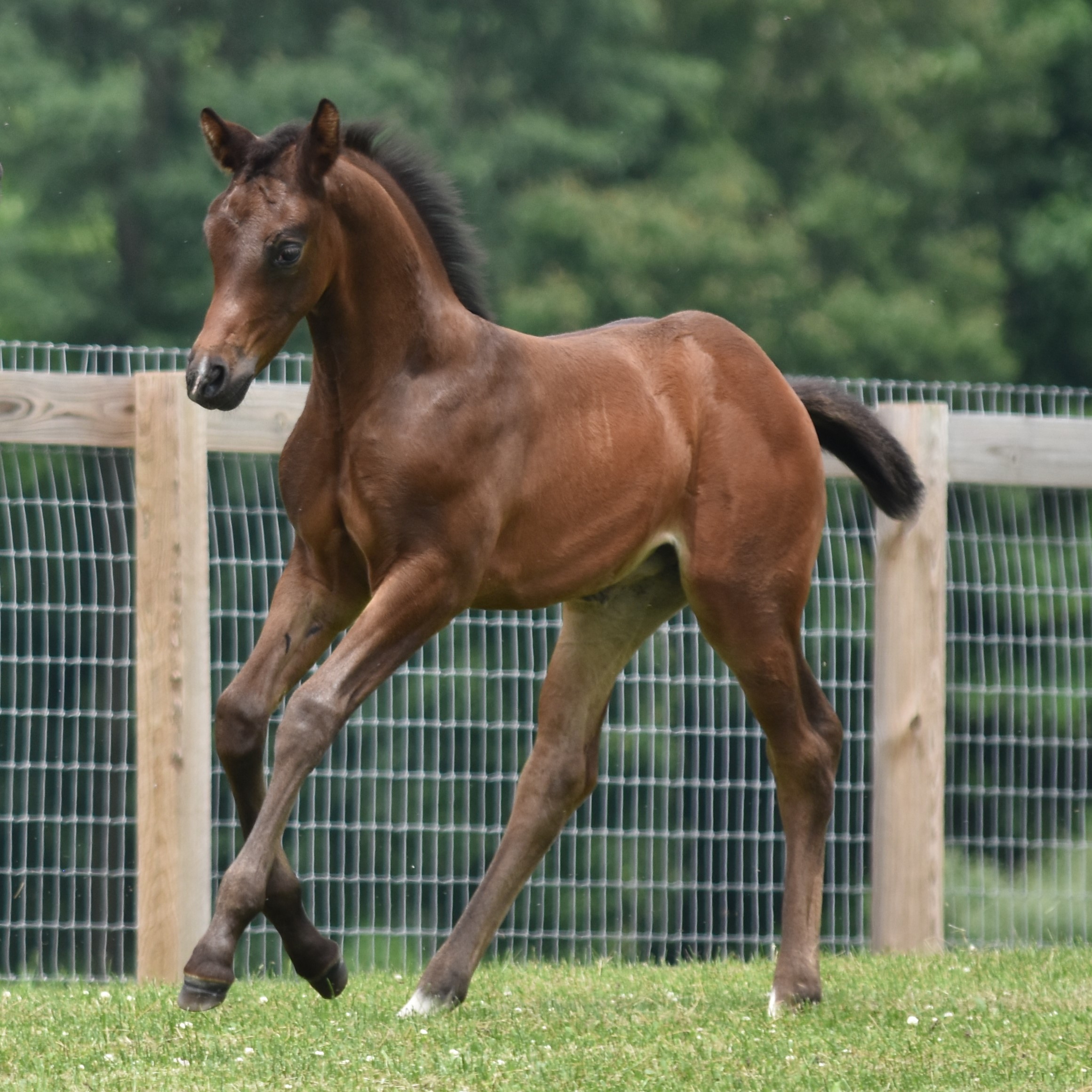 The offspring of the Elite Hanoverian mare Raja HTF never fail to inherit her exquisite type and this 2018 filly is no exception.  Omika is a bright, energetic filly with three quality gaits and a natural athleticism that will appeal to dressage competitors and as well as those with an eye towards breeding in the future.  During the 2018 Dressage at Devon Omika placed 5th in a highly competitive Fillies of 2018 class with a 77% and helped earn her sire a 3rd place in the Get of Sire class.
Her sire, Olivi, competed to Grand Prix and is highly regarded for the quality of his offspring.  Honored with the Keur title from the KWPN, Olivi currently stands 2nd on the Dressage Sire rankings in Holland (behind his sire Jazz) and is ranked 18th on the World Breeding Federation Dressage Sire Rankings. The dam of this filly has produced champions in both the hunter and dressage arenas as well as an Elite/Premium daughter.  Grandsire Royal Prince placed 4th at the World Championships for Young Horses and great-grandsire Parabol competed at Grand Prix.
Nicknamed 'Olive' this filly will enchant you when you meet her.  The rule this year was 'all fillies are for sale' so this is your opportunity to acquire a 3rd generation, Hilltop-bred filly for your own program.
Price:  $13,500