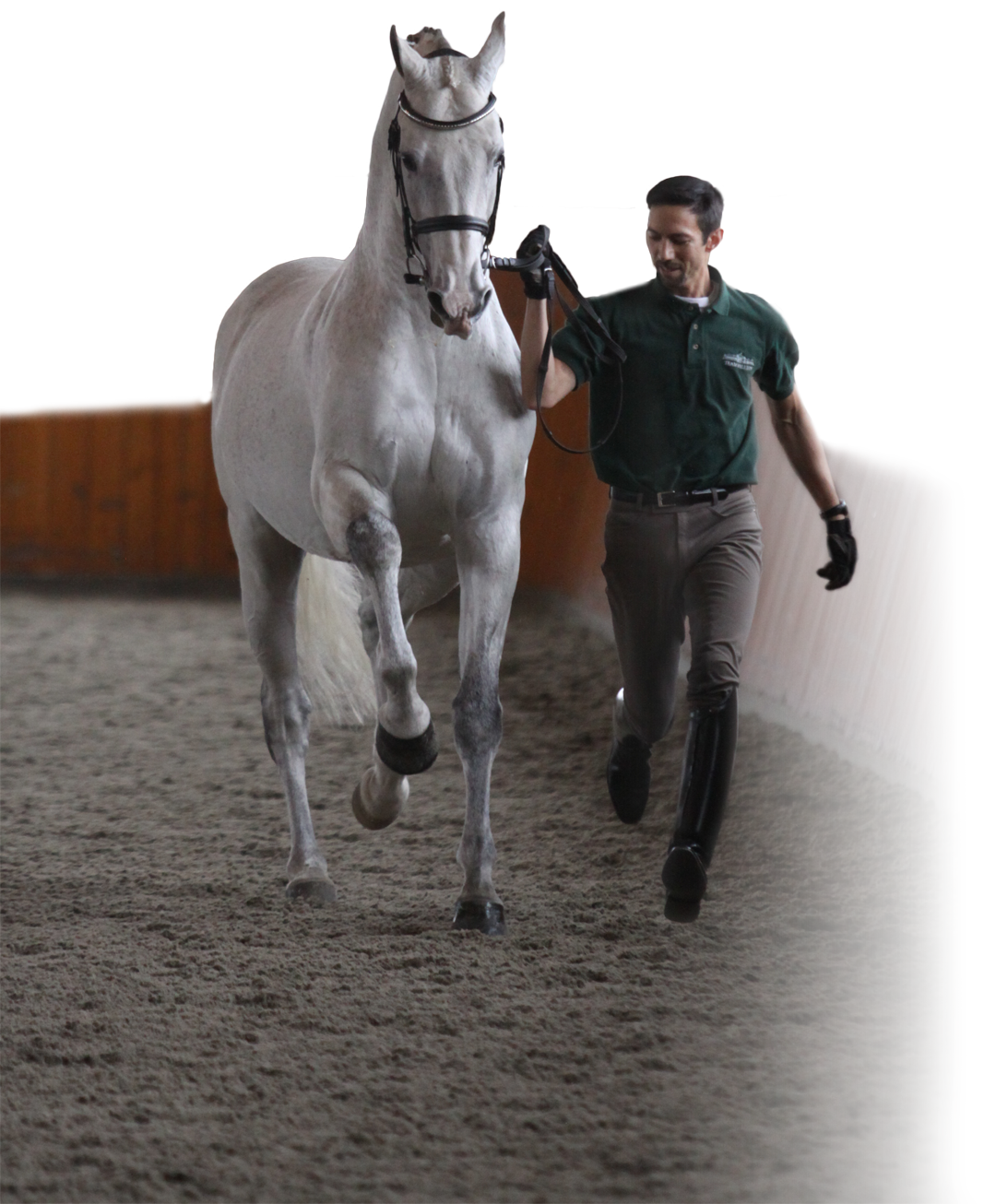 Our instruction program is geared to provide a foundation of the solid principles of training that enable a horse and rider to develop and perform at their best. We are committed to advancing the horse and rider in a methodical and thorough manner, producing a confident pair as the result. A rider should be independent and capable to perform without the constant attention of an instructor and we help our riders set reasonable goals for training and showing. Please call 410-658-9898 or email info@hilltopfarminc.com for lesson scheduling times or to reserve a stall.
Lesson Fees
45 min. lesson – $85 (Michael Bragdell); $50 (Jessica Fay)
30 min. in-hand session $65 (Michael Bragdell)
Free Jumping Schooling Session $60
Our services include advancing horses of all levels in dressage, successfully preparing stallions and mares for licensings and performance testings, and skillfully preparing and presenting horses of all ages at competitions.  Our typical minimum training commitment is three months and we are proud of the long-term relationships we have with our clients. We maintain an active show schedule, ranging from local schooling shows through CDI competitions and National Championships, but also recognize that not all of our riders and owners place a priority on showing.
Hilltop Farm is happy to offer off-site clinics on a limited basis.We offer traditional riding clinics, fix-a-test formats, and in-hand training clinics for young sport horses. We prefer to do few locations, but on a more regular schedule to allow for consistent, long-term learning. Please call 410-658-9898 or email info@hilltopfarminc.com.